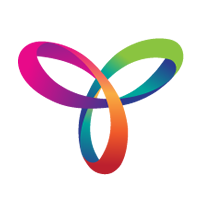 There is a saying about "best laid plans." Sometimes life throws a wrench into the plans when you least expect it. The Kinship Board has been meeting pretty much via Zoom for the past couple of years. There are some discussions that just are best when they are in person. So we were looking forward to gathering together at a site on the East Coast where one of our allies has a large beach house they offered to us for free. A golden opportunity, until it wasn't. At the last minute, more than half the board could not travel on the planned weekend. So we agreed to go back to connecting via Zoom. At least for now. The key to life is being flexible and open to a scenario different from what we planned. So the in-person discussions will have to wait until another day when we can find a doable solution.

Board meeting is a time when we can look forward to and share what we want Kinship to look like and be doing in five years. My simple answer is much, much more exposure and awareness of SDA Kinship by Adventists around the world. The tricky part is how to accomplish this. If you have suggestions, please send them to me. What would you like to see the goals to be for SDA Kinship? Please drop me a note and share that with me.

Social media is some of the most effective advertising we can do. If you haven't checked out (follow, like, subscribe, forward, retweet, etc.) what Kinship is posting, please do so. We are @sdakinship on Facebook, Twitter, and Instagram; and on YouTube we are @sdakinshipint. Check out the Kinship Connects podcasts on your favorite podcast player. Alicia Johnston is producing a weekend YouTube video. Check it out. Also, Kendra has started Season 2 of IMAGEO GEI and she is sharing her relationship with Roxan! A must-hear!

I really want to hear what you feel we need to be doing more of, or differently. Please let me know.

Have a great March! And remember that when plans change, go with the flow and be flexible. Things will probably work out and possibly even better than you had planned for!

Blessings,
— Floyd Poenitz, President
This email address is being protected from spambots. You need JavaScript enabled to view it.
@KinshipPrez (on Twitter)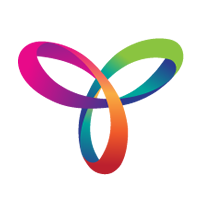 Thank God for technology! When it works, it's definitely a blessing from heaven. When it doesn't work, well, it's not hard to imagine it coming from that other place.

When COVID closed churches and schools and prevented us from associating with friends and family members, Zoom and FaceTime gave us the means of connecting with others. Even though screen time was not as good as connecting in person, it was better than nothing.

The upside of digital communication is that distance is irrelevant. People on the east coast of the United States can attend Sabbath School and worship services on the west coast. Despite differences in time zones, webinars on dozens of topics are no further away than a computer keyboard. No airline ticket? No problem.

But an on-screen presence will never match in-person communication. The words, "Let us consider how we may spur one another to love and good works, not giving up meeting together, as some are in the habit of doing, but encouraging one another" (Heb. 10:24, 25), were written long before COVID or Zoom were imagined. But they reveal an unalterable truth: we need each other.

Kinship is trying to identify congregations throughout the United States and the world that welcome and affirm members and friends of the LBGTQ+ community. Can you help us identify congregations where you feel welcomed and affirmed? Drop me a line and tell me about it. Of course, that will mean getting dressed and driving to a nearby church, but it will help us identify those who are truly welcoming and who just talk about it. You can reach me at This email address is being protected from spambots. You need JavaScript enabled to view it..

Join me in being one of those who "spur one another on to love and good works."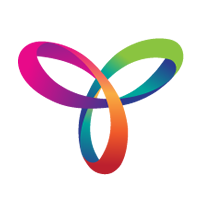 Dear Kinship Friends,
As the focus on Kinship Awareness Month comes to a close, let's continue to promote and talk about SDA Kinship and look for opportunities to tell others about SDA Kinship every month. If you have any stories to share about how you spread the good news of Kinship with others during the month, I would love to hear about it.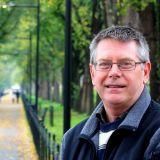 Homosexuals Anonymous—the Toronto Chapter
BY JERRY MCKAY
I arrived back in Ottawa from Reading, Pennsylvania, the Easter weekend of 1985. The Saturday before I moved to Toronto, I attended church. I started attending this congregation as a child in the mid-1960s. This was the church I always returned to whenever I came home for a visit. Most of the pillars of the church were farmers. Small-town folk made up the rest of the congregation of some forty people. To say everyone knew me was not an exaggeration. That makes it easier to understand how, with no warning as to the subject, when I asked to make an announcement from the front of the church, I was given permission to do so without hesitation.
Motivated by that sometimes-naïve Christian eagerness to "lay the truth out there" in personal witness, I announced I struggled with homosexuality, had attended Quest Learning Center hoping to remedy the problem, and that I was moving to Toronto to begin some kind of ministry.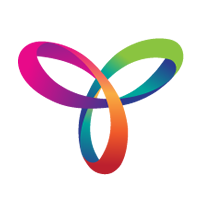 Kampmeeting is under TWO weeks away. As we are planning to meet in person, the theme is "Together Again". The Kampmeeting team has worked hard to find diverse speakers and create an inspiring program. We are looking forward to seeing our members again, in person. Please visit the the Kampmeeting site at bit.ly/kampmeeting to get more information about speakers.
Registration is $200, and scholarships are still available. Saturday is Families and Friends day and registration for the day is FREE. Lodging information and other details are available on the website.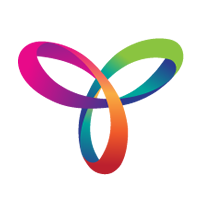 An Open Letter From a Former Director of Women's Interests, Former Vice President, Former President, Current Region Coordinator, Current Member At Large Board Member and Current Chair of the Nominating Committee for SDA Kinship International, Inc.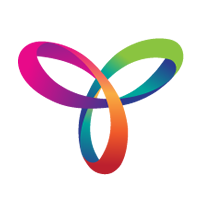 IT'S CHRISTmust SEASON
Every 365 days we've learned to celebrate a truly unknown event—the actual day and location of Christ's birth. For hundreds of years, biblical and theological archeologists have searched and searched for precise, accurate evidence of when and where our beloved Christ was born. We wish them all well on their valuable searches and look forward to their successful discoveries,…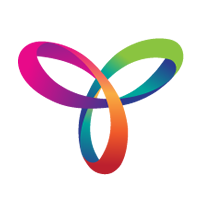 NEW!

KINSHIP LOCAL WISDOM SERIES
Do you sometimes feel like a linguistic Neanderthal? Are you confused by the terms post-sexual, non-binary, two-spirit, demisexual, and cisgender? Are you old enough that you once thought gay, lesbian, bisexual, and transsexual were four words that covered all the continuum? Would you like to talk about it in a safe place where we will not think we are stupid, be angry with ourselves while we learn, and yet want to know more about the people who form our community? This chat is for you.
Date: December 12, 2021
Time: 7 PM EST (USA)
- 6 PM CT (USA)
- 4 PM PST (USA)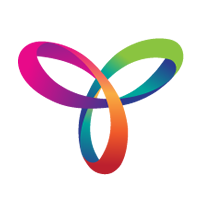 One of the most visited memorials in Washington, D.C., has nothing to do with a president or other public figure. The Vietnam War Memorial honors the more than 59,000 men and women who lost their lives in that conflict between the years 1955 and 1975.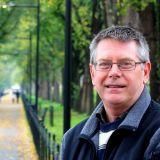 "A Victorious Failure"
BY JERRY MCKAY


After Colin's unwanted sexual advance, one would think I would have fled Reading. Or, at the very least, pulled Keith, Colin's colleague, aside and proposed an "I'm asking for a friend" scenario. I didn't. Instead, I was completely silent. I did not speak to Sharon, Colin's wife. I continued to interact with friends at Quest as if nothing were amiss. I did not call my parents or reach out to Perry who, of all people, expressed concern about my going to Reading.
As well, in the weeks that followed, I said nothing to a string of visitors. My college roommate Kelvin and his wife visited me. Robert came to Reading in the first week of July. My sister spent a week with me at the end of July. While each interacted with Colin, I was silent about the sexual abuse. In fact, I gave the impression that all was well.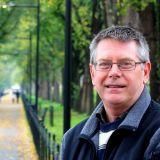 "Life At Quest Learning Center"
BY JERRY MCKAY


At 7:30 a.m., March 16, 1983, I boarded a bus bound for Reading, Pennsylvania. Six hours later, I was back at the Ottawa bus station!
Expecting problems with border security about my stay in the United States, Colin had prepared two letters. The first letter read:
TO WHOM IT MAY CONCERN,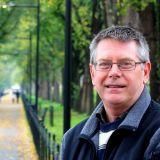 A Week at Quest Learning Center
BY JERRY MCKAY
By the end of the first week of September 1982, I had decided to relocate to Pennsylvania for counseling. The first thing I had to do was to call Perry in Japan, because my decision would require his finding a teacher to replace me on short notice. At $3.00 per minute, our call was brief. Perry said that any inconvenience my decision might cause did not concern him. Rather, he was concerned for me. After sharing a few details about my visit with Colin, I thought I had put Perry's reservations to rest. That was not the case. Two days later, Perry called back.
Perry feared that my life—in fact, my whole identity—would become organized around homosexuality instead of a bigger paradigm—my maleness within a Christian framework. He was concerned that by going to Reading, I would establish and reinforce my identity through a sexual framework by being with and talking to other homosexuals, day in and day out. I thought Perry's concerns were legitimate, but my ship named "Identity" had already set sail.