sun
mon
tue
wed
thu
fri
sat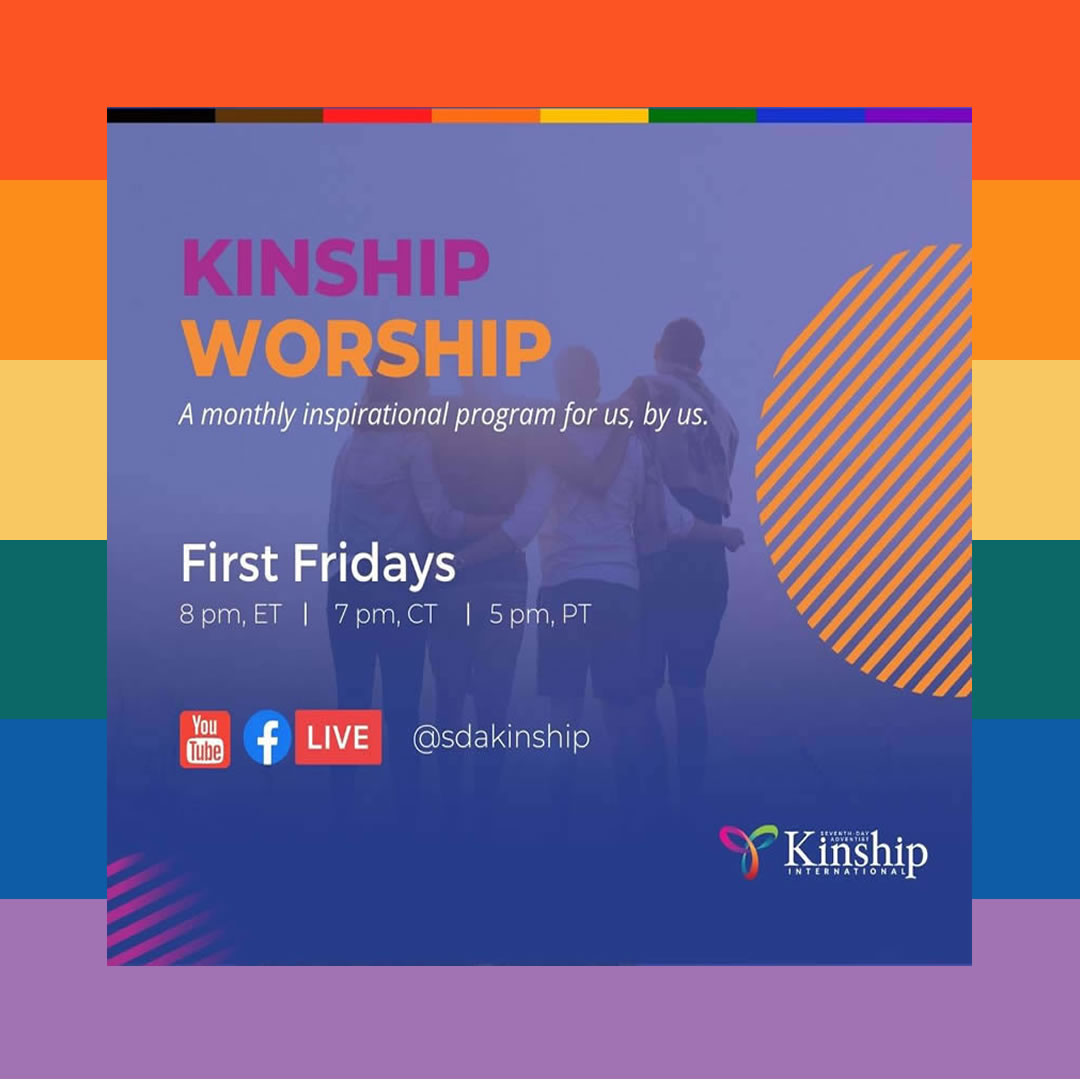 Kinship Worship
First Friday of Every Month
12 AM GMT (Sat. AM) | 8 PM ET (US) | 7 PM CT (US) | 5 PM PT (US)
Kinship Worship is our monthly public worship service that is streamed to our public Facebook and YouTube channels.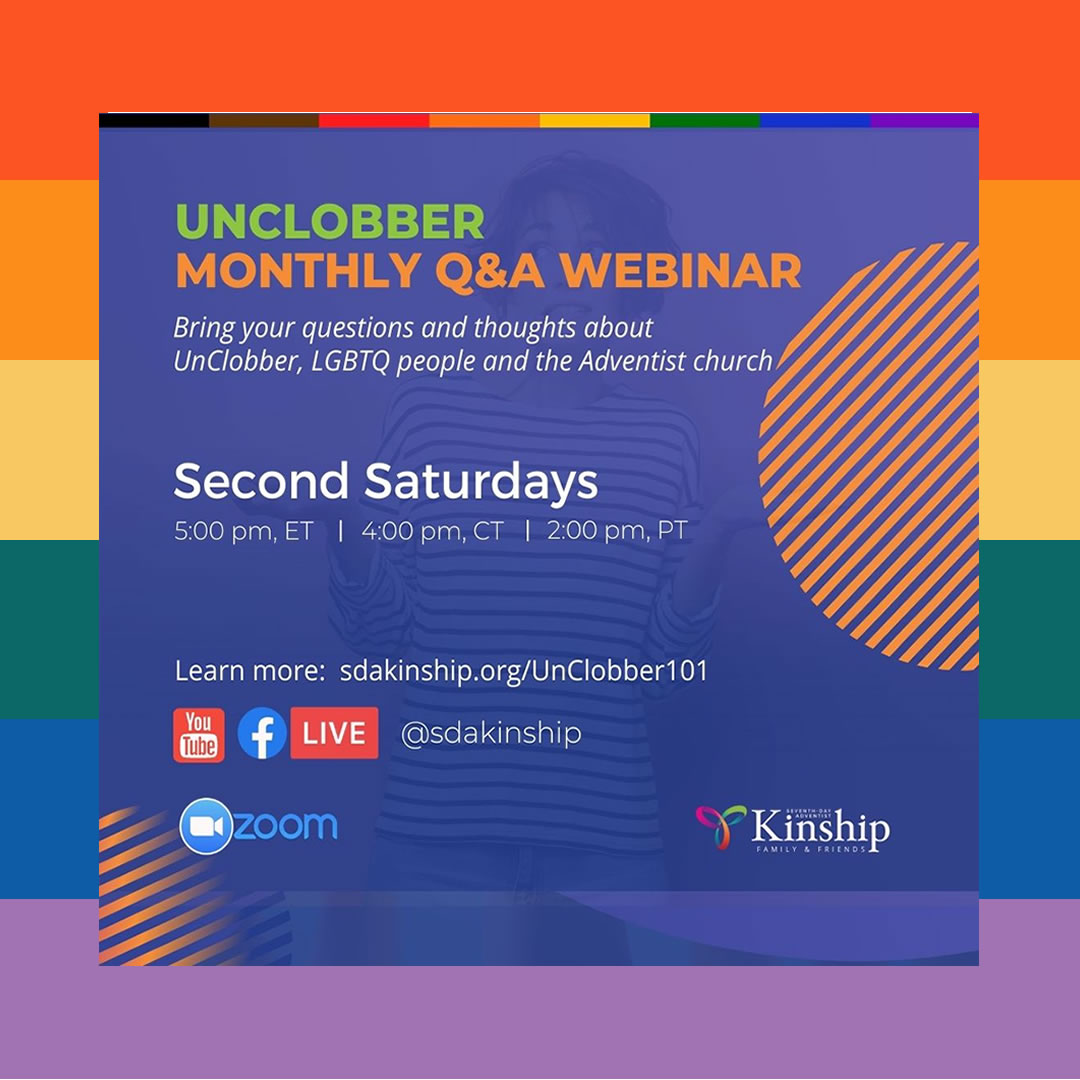 UnClobber Webinar


Second Saturdays
5 pm ET | 4:00 pm CT | 2:00 pm PT (US)
Bring your questions and thoughts about UnClobber, LGBTQ people, and the Adventist church.


LEARN MORE...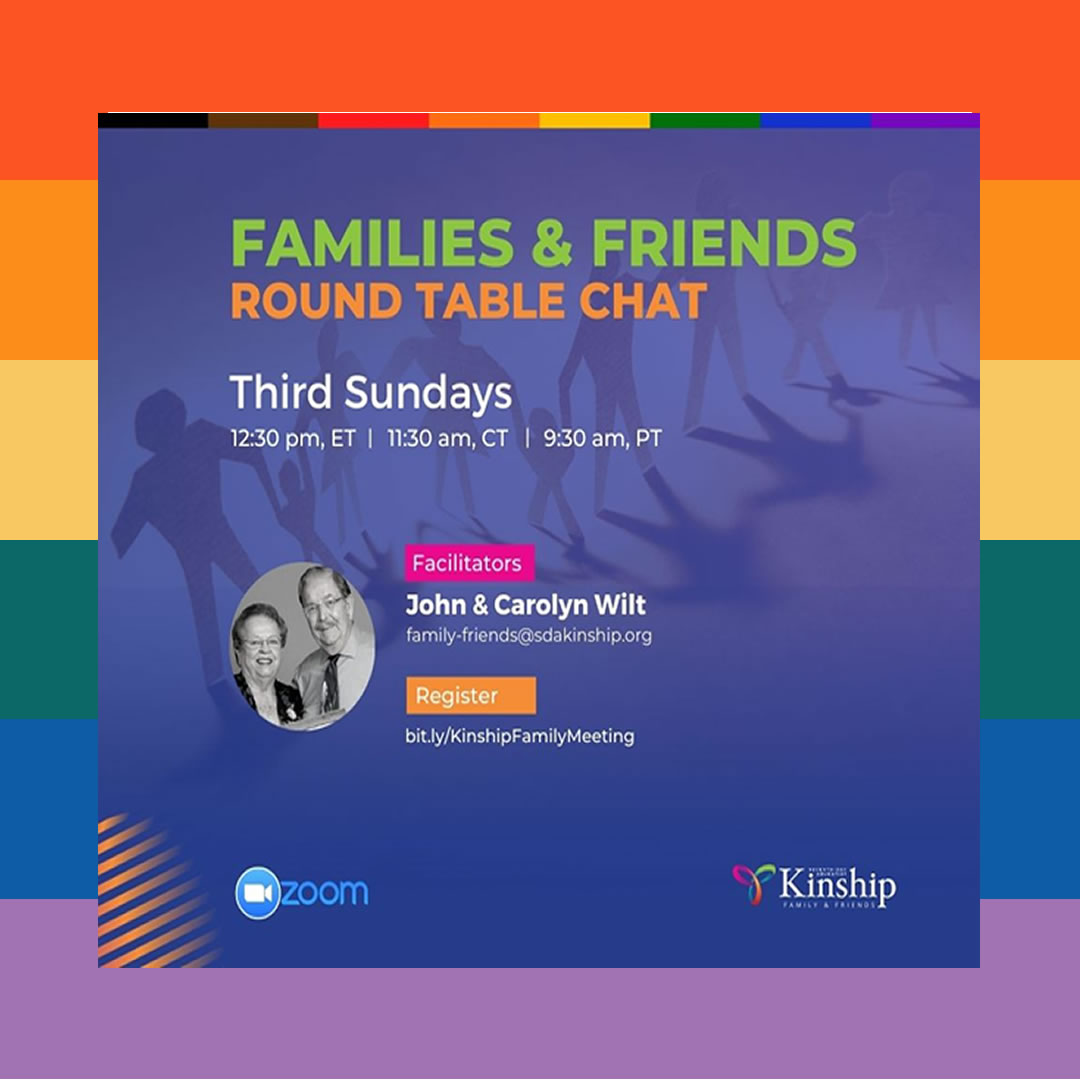 Families & Friends Zoom Meeting
3rd Sunday of each month
9:30 AM PT / 12:30 PM ET (US)
Presenters:
John and Carolyn Wilt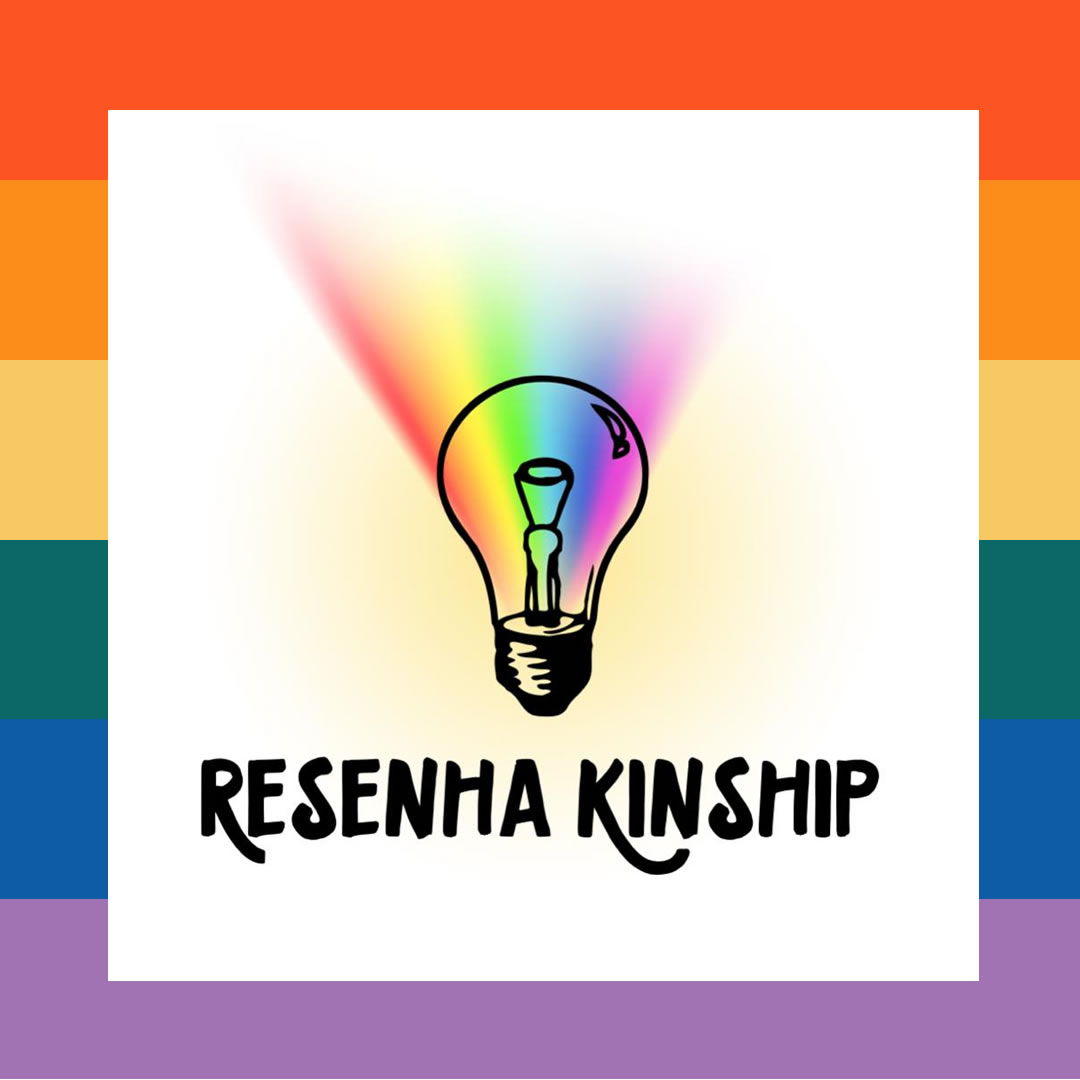 Resenha Kinship
20h Horário de Brasília Resenha Kinship é o programa de uma sexta-feira Vésperas para começar o sábado (em Português) Para detalhes, entre em contato com; kinshipbrasil@sdakinship.org.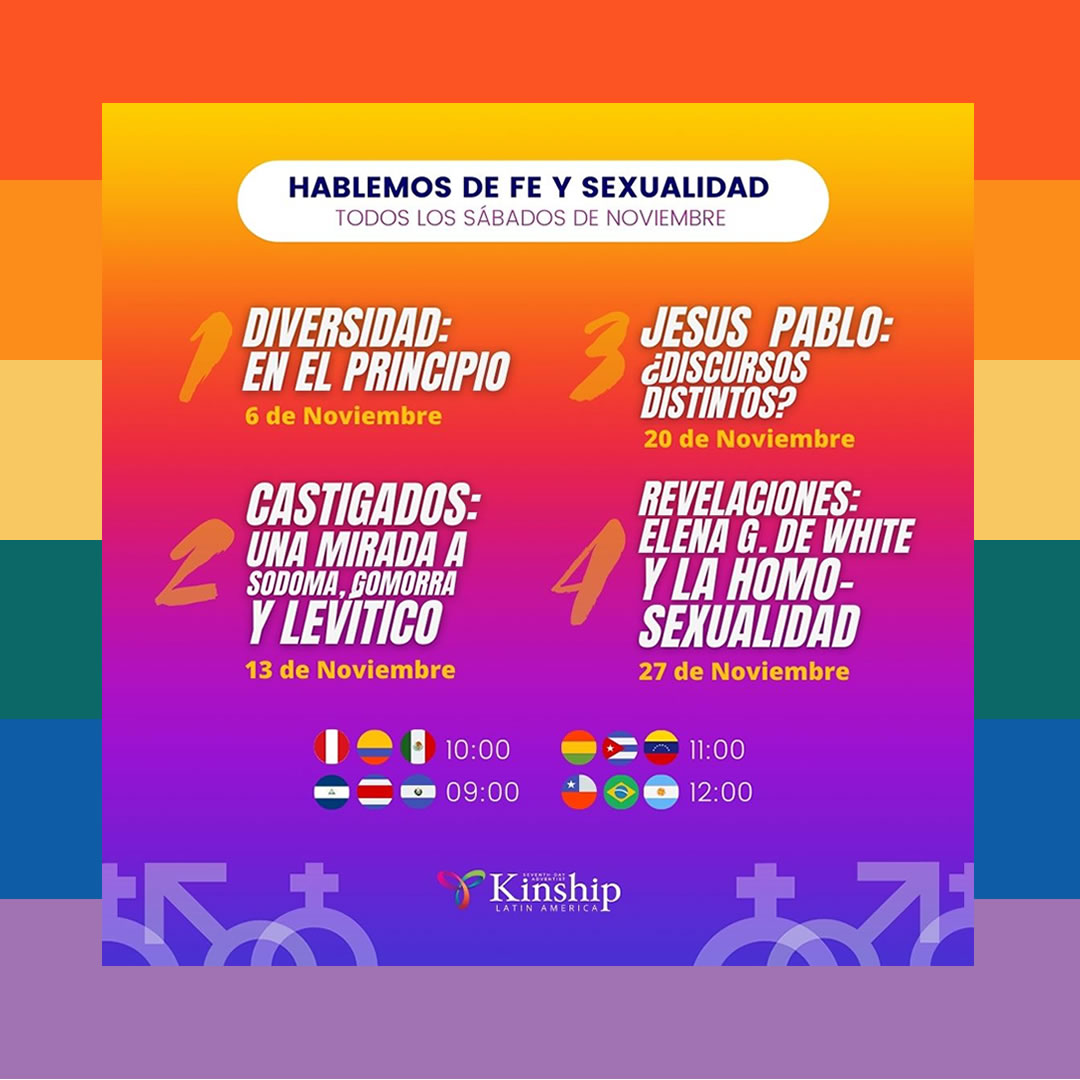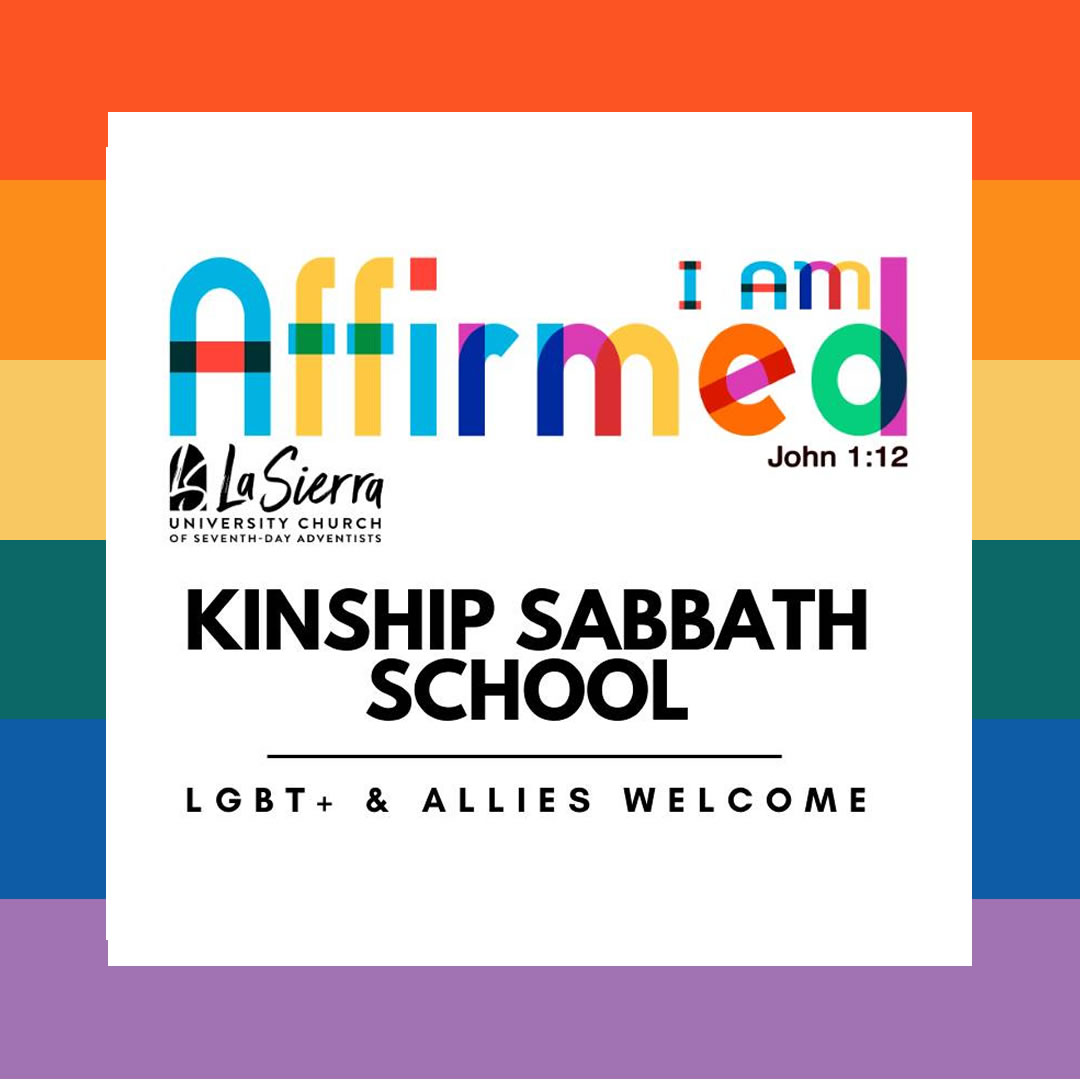 SDA Kinship Sabbath School
SDA Kinship Sabbath School is an accepting, affirming and safe space for LGBT+ & Allies that meets every Saturday at 10 AM PT (US) for fellowship, bible study and community.
LEARN MORE