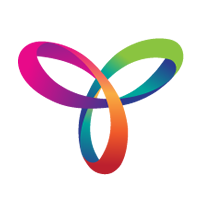 There is a saying about "best laid plans." Sometimes life throws a wrench into the plans when you least expect it. The Kinship Board has been meeting pretty much via Zoom for the past couple of years. There are some discussions that just are best when they are in person. So we were looking forward to gathering together at a site on the East Coast where one of our allies has a large beach house they offered to us for free. A golden opportunity, until it wasn't. At the last minute, more than half the board could not travel on the planned weekend. So we agreed to go back to connecting via Zoom. At least for now. The key to life is being flexible and open to a scenario different from what we planned. So the in-person discussions will have to wait until another day when we can find a doable solution.

Board meeting is a time when we can look forward to and share what we want Kinship to look like and be doing in five years. My simple answer is much, much more exposure and awareness of SDA Kinship by Adventists around the world. The tricky part is how to accomplish this. If you have suggestions, please send them to me. What would you like to see the goals to be for SDA Kinship? Please drop me a note and share that with me.

Social media is some of the most effective advertising we can do. If you haven't checked out (follow, like, subscribe, forward, retweet, etc.) what Kinship is posting, please do so. We are @sdakinship on Facebook, Twitter, and Instagram; and on YouTube we are @sdakinshipint. Check out the Kinship Connects podcasts on your favorite podcast player. Alicia Johnston is producing a weekend YouTube video. Check it out. Also, Kendra has started Season 2 of IMAGEO GEI and she is sharing her relationship with Roxan! A must-hear!

I really want to hear what you feel we need to be doing more of, or differently. Please let me know.

Have a great March! And remember that when plans change, go with the flow and be flexible. Things will probably work out and possibly even better than you had planned for!

Blessings,
— Floyd Poenitz, President
Cette adresse e-mail est protégée contre les robots spammeurs. Vous devez activer le JavaScript pour la visualiser.
@KinshipPrez (on Twitter)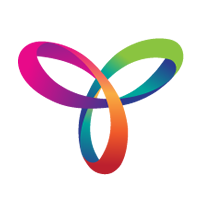 Hello all!

I hope you are dry, safe, connected to friends, and have things in your life that give you hope.

I don't usually do this but, this month, I am going to tell you a quick story from my life that I hope will give you a sense that it's possible to have good things come out of difficult ones.

When I got outed two decades ago, I lost all the work I had been doing as a consultant for several conferences and camp meetings: family trainings, teaching individuals and systems how to deal with sexual abuse in the church, supporting pastors and their families, preaching, teaching Sabbath School, etc. Thanks to Floyd and the Glendale City Church, I had a congregation that is still sanctuary to me. From there, my life began to build again.

I won't bore you with the entire journey, but I believe God used and is using Kinship to make what had been a time of loss, a blessing, and an adventure.

If I had safely stayed with my little New England congregation and camp meetings, I never would have: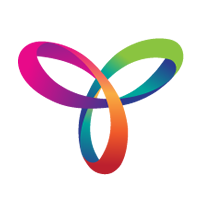 Thank God for technology! When it works, it's definitely a blessing from heaven. When it doesn't work, well, it's not hard to imagine it coming from that other place.

When COVID closed churches and schools and prevented us from associating with friends and family members, Zoom and FaceTime gave us the means of connecting with others. Even though screen time was not as good as connecting in person, it was better than nothing.

The upside of digital communication is that distance is irrelevant. People on the east coast of the United States can attend Sabbath School and worship services on the west coast. Despite differences in time zones, webinars on dozens of topics are no further away than a computer keyboard. No airline ticket? No problem.

But an on-screen presence will never match in-person communication. The words, "Let us consider how we may spur one another to love and good works, not giving up meeting together, as some are in the habit of doing, but encouraging one another" (Heb. 10:24, 25), were written long before COVID or Zoom were imagined. But they reveal an unalterable truth: we need each other.

Kinship is trying to identify congregations throughout the United States and the world that welcome and affirm members and friends of the LBGTQ+ community. Can you help us identify congregations where you feel welcomed and affirmed? Drop me a line and tell me about it. Of course, that will mean getting dressed and driving to a nearby church, but it will help us identify those who are truly welcoming and who just talk about it. You can reach me at Cette adresse e-mail est protégée contre les robots spammeurs. Vous devez activer le JavaScript pour la visualiser..

Join me in being one of those who "spur one another on to love and good works."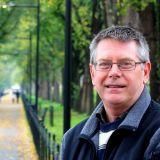 Preying on the Wounded
BY JERRY MCKAY
My journal entry for Saturday, June 1, 1985, opens with, "I am in a state of anxiety and emotional tension." Colin had called at 7 a.m. to talk about a recent trip to Vancouver for a Homosexuals Anonymous (HA) certification seminar. People completing the seminar could facilitate an HA chapter as I was doing.
Colin had initiated some kind of celebration experience with an attendee. I knew from experience that a celebration experience was a "therapeutic" intervention intended to help a person overcome body image issues. This intervention might include praising God while in various states of undress, for the perceived deficiency of various body parts. Apparently, the person involved had regrets and/or concerns about the experience. Perhaps they even felt some misguided sense of responsibility. Whatever the case, they contacted Quest and spoke to a staff member.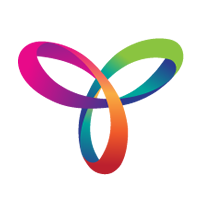 The Eleventh Commandment: Be Kind!
Recently we discovered this new publication, The Eleventh Commandment: Why Kindness Matters, written by Rich DuBose, Michael Temple, and Karen Spruill, with added support from her husband Timothy. The book is available from AdventSource. This authorship team is an amazing tapestry of Adventist pastoring, writing and sharing personal songs, publishing books, magazine editor, video film director and editor, legal advocate, and licensed psychologist with many years focused on suicidal situations.