TREASURER'S REPORT
Dear Kinship Members,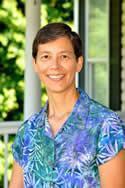 SDA Kinship International has been affirming diversity within the Adventist community and around the world for nearly 40 years. Kinship continues to speak with and for LGBT+ current and former Seventh-day Adventists and those who support them. This is accomplished through local meetings, annual conferences, articles, books, and other media; outreach with denominational educators and ministers; letters to members' local churches; and statements on critical public issues.
At Kampmeeting in July, we made our annual call for offerings and pledges. We reached half of our goal of $90,000. As a result, we have had to cut back programs and expenses to keep a balanced budget.
We would like to ask for your continued generosity in support of our programs. With your dollars, we are reaching out to let others know they are not alone. We are reaching out with our allies to secure more safe places for everyone.
We know that our efforts are only possible because of the contributions we receive from generous donors like you. Thank you for believing in and supporting our mission.
Sincerely,
Karen T. Lee
Treasurer
SDA Kinship International
Cette adresse e-mail est protégée contre les robots spammeurs. Vous devez activer le JavaScript pour la visualiser.