2 minutes reading time
(430 words)
John McLarty at Kampmeeting 2019

By Jacquie Hegarty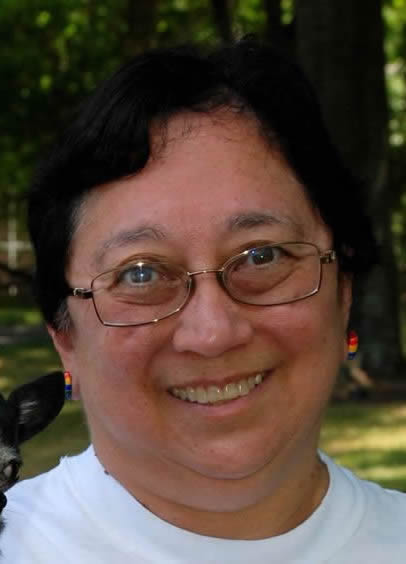 When Reggie asked me last spring if I would do the introduction for Pastor John McLarty at Kampmeeting this year, I was more than thrilled. I had known for many years who John McLarty is—a Seventh-day Adventist pastor who is a friend and ally of Kinship members. So I felt a connection to him, more than to any other of the scheduled speakers, even though I had never met him in person.
On the day of his afternoon presentation, I made sure to catch him after the morning meeting for an in-person interview. I wanted so badly to succeed at doing a good introduction that I had to step out of my comfort zone as a lifelong introvert. I walked up to him and introduced myself, reporter's notebook in hand. So, if you didn't hear my introduction of John McLarty on Thursday, July 11, here it is:
John McLarty comes from Seattle where he is senior pastor of the Green Lake Church of Seventh-day Adventists and has also served as a pastor in Ohio and New York. He was editor of Adventist Today for 10 years. But you knew that already if you looked at your Kampmeeting brochure. You may or may not know that John's family consists of a wife, three kids, two grandkids, and two dogs.
Many of you follow John on Facebook and his blog. If you do, you may know that John leads a geology tour twice a year, called "Talking Rocks," to explore the "geology and paleontology" of the Southwest. It's a week-long camping/hiking trip spent "mulling the great questions of beauty and justice, purpose and theology, humanity and truth, in conversations facilitated by John McLarty. "
What you might not know about John is that he is a runner and one of his passions is taking part in ultramarathons, organized footraces "extending beyond the standard marathon running distance of 42 kilometers."
But perhaps what John is most passionate about is his expressions of creativity. Creating thought-provoking and inspiring sermons for a church that is "committed to providing 'safe territory' for all people through the compassion of Jesus." And writing poetry and prose and photographing what he sees, hears, and feels every morning.
John did not disappoint! He began and ended his presentation with his own poetry. In his presentation entitled, "Who Am I?" he talked about identity, parents and kids, and…well, you'll just have to listen to it!
Log in to the Members' Area, and then access John's Kampmeeting presentation at:
https://www.sdakinship.org/member-resources/76-news/2019-kampmeeting-speakers/1876-john-mclarty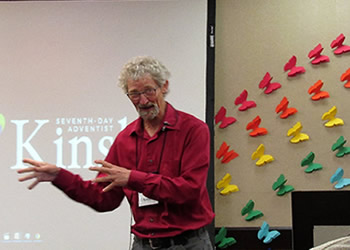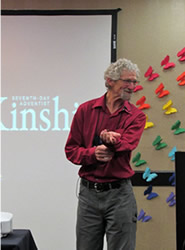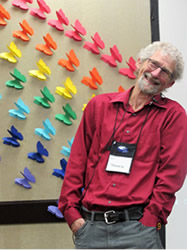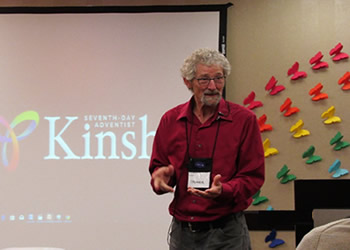 Stay Informed
When you subscribe to the blog, we will send you an e-mail when there are new updates on the site so you wouldn't miss them.