3 minutes reading time
(673 words)
From the President's Desk-April 2014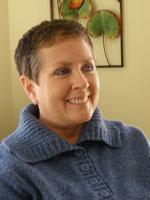 As the Cape Town summit came to a conclusion, the closing remarks made by Ella Simmons, the General Conference Vice-president, were most gracious and inclusive of our community. (Link to her full remarks; scroll down to "Last Word" by Ella Simmons.) If Ted Wilson thought having a closed conference all about our community without having any of us there to speak with would cement his agenda of tamping down the visibility of LGBTI Seventh-day Adventists, he was mistaken. In fact, it would appear that the way in which this summit was organized to maintain the status quo of the current General Conference leadership's attitude towards us may have indeed had the opposite effect! Many of those in attendance may have been either on the fence or had a negative opinion of homosexuality; yet having heard from our community in letters and in hearing our stories on the WeAreSDA.com website, the SGA movie, and vocal support from our allies has made a positive impact in their attitudes towards the LGBTI community instead of what Ted Wilson so desperately wanted this summit to accomplish. I could not be more proud of all the many voices that were heard from this community and our allies to help bring more education on orientation and gender variations and to dispel the myths that are so prevalently spread by Coming Out Ministries and those types of reparative therapy ministries. We are still adding to our stories and would love to add yours, too, because your story is important.
On the heels of the summit, there was an attendance-required vespers held on the campus of Southern Adventist University that was so horrible that the outcry from the students, LGBTI and straight alike, was heard around the world, literally, due to social media. The speaker said that same-sex marriage and the Sabbath were the twin institutions that will herald in the last days. He also said that God will not save those who are practicing the sin of homosexuality. SDA Kinship responded immediately to let the administration know that this type of bigotry and hate-filled message presented to the students was extremely harmful and must stop. Before they even received our letter, however, the administration sent out a message that they were taking steps to ensure that this type of rhetoric would never sneak up on them again, because speakers and presentation content would be evaluated before the scheduled event. The administration also added that they are dedicated to making sure that the campus of SAU would be a safe place for all. Their swift action is very much appreciated.
One thing that struck me about this particular situation was the outcry of so many SAU students who were not necessarily LGBTI, but were friends of our community. And although they aren't LGBTI, they will not tolerate intolerance! How awesome is that!? If our voices are oftentimes ignored, the addition of supporters and allies makes our voices stronger! That's how I feel about our universities, our hospitals, our churches…if each person who loves and supports us spoke up with us, we'd not need to fight for the dignity and respect we deserve because we are somebodyand we are children of God.
Now another situation is on the horizon. It's a carbon copy of the SAU vespers but this time it will be held at Andrews University on Aprill 11, 2014, with Nick Miller presenting the same information that was presented at SAU. Nick Miller's vespers is titled "Eden's Twin Institutions: the Final Conflict over Marriage and the Sabbath." He's been a very dominant voice against homosexuality within the Adventist church and was one of the main editors of the bookHomosexuality, Marriage, and the Church which was the result of the Marriage, Homosexuality, and the Church conference held at Andrews in October 2009. After the vespers at SAU, an article was written by Dylan Padget and published in the Southern Accent. His story expresses why it's so important that this type of hurtful, harmful, hateful rhetoric must end. And it's time we shine a very bright light on those who continue to misrepresent the love of God. Is there any worse sin than portraying God's love to be so narrow and conditional?
Stay Informed
When you subscribe to the blog, we will send you an e-mail when there are new updates on the site so you wouldn't miss them.