1 minute reading time
(75 words)
Remember That You Were Gentiles: Christians, Homosexuality, And Culture Wars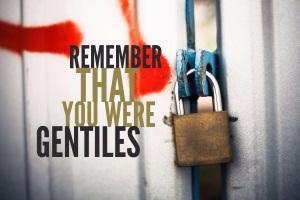 APRIL 8, 2014 | BY JEREMIAH GIBBS | JEREMIAHGIBBS.COM

The recent World Vision flip-flop fiasco reveals a strikingly sad reality: many conservative evangelicals have become 21st Century Pharisees.
Let me be clear that I'm not suggesting that a conservative position on homosexuality is a Pharisaical position. I'm suggesting that a culture that would so punish one of their own organizations rather than offer hospitality to homosexual persons has failed to "discern the body" rightly (1 Cor. 11:29). Read Full Article...
Stay Informed
When you subscribe to the blog, we will send you an e-mail when there are new updates on the site so you wouldn't miss them.