13 minutes reading time
(2545 words)
SDA Kinship - January eNews

Kinship eNews
Messages from your Kinship Leaders
Changes to Kinship eNews

Important notice: Kinship eNews is now published on the public part of the Kinship website at http://www.sdakinship.org/news-blog.html. This means that you will no longer need to log in to the members-only area of the website in order to read full articles or the full issue. The public eNews contains important reports and messages from your Kinship leadership. News and announcements from region coordinators and chapter leaders are now emailed directly only to members in those specific regions. If you do not receive email from your region coordinator or chapter leader, please let Member Services know.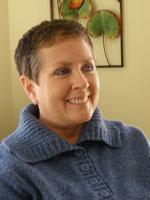 Christmas has come and gone and the new year has begun! Many folks make New Year's resolutions because transitioning from one year to the next seems to be the perfect time to make huge changes in our lives. But for me, I've stopped that; I believe any day of the year is the perfect time to make healthy changes in my life for the better, and living this way has helped me make changes I can maintain.
I only wish my youngest brother had taken any opportunity to make a healthy change in his life. My parents had four children: my two older brothers, my older sister, and me. When I was 4 years old, my parents also adopted two brothers; one was 18 months old and the other was 9 months old. We were a large family with not a lot of money, but we had all that we needed.
As my younger brothers grew into teenagers, both started to experiment with drugs and alcohol. Their biological parents both had addiction issues that were passed down to their children. The older of the two brothers got accidentally shot in the temple while in the woods with a friend shooting rifles and smoking pot. He survived, but endured seizures for the rest of his life, choosing to drink over taking his anti-seizure medication. Eventually, the damage to his heart became too great and he died in his mid-thirties.
About three weeks ago, I awoke to find two police officers downstairs waiting to speak to me. When they confirmed who I was, they informed me that my brother had been found dead in his bedroom.
He had struggled with drug addiction for all of his adult life. I did once talk him into going into a 30-day rehab program, and he managed to remain clean for about 5 months. He sounded like his old self for those months; but, all too soon, he relapsed.
Two years ago, he said he wanted to get his life straightened out. I helped him get his driver's license reinstated, and he began to work more regularly. Eventually, he went from living in an RV without running water into a rented room where he could have regular showers, a washer and dryer to keep his clothes clean, and use of the kitchen for warm food. He was always willing to help me with any carpentry repairs or painting I might need at my home and business. I helped him and he would help me. From time to time, he would assure me that he was staying clean. But he'd found a doctor who would overprescribe him pain medication, and there were many months when he would run out of his supply before it was time to refill. I believed he didn't need illegal substances because he'd managed to get legal medication. I was wrong.
I'm sick and tired of people I love dying from the disease of addiction. So many members of our community experience addition, but I can't think of a time when we've talked or heard much about it here in Kinship. Perhaps some of you are dealing with addictions right now. If you or someone you know and love is dealing with addictions, there are resources. There is Al-Anon, Al-Ateen, and Nar-Anon for the families and friends of alcoholics or drug addicts. And there are AA and NA for those of you who may be looking towards a happier and healthier New Year. Your Kinship family is here to offer love, understanding and support.
Debbie Widmer, Family & Friends Coordinator
How easily those words slip out of our mouths! As the embers of Christmas grow dim, we put the past into the past. Some of last year was good; some was bad or sad. We look with hope and a feeling of freshness to a new year ahead. What will it hold? Although we know the answer to that…some of it will be good; some will be bad…we cling to the hope that the good will somehow outweigh the bad.
Last month, one of our devotional readings was about the ministry of Jesus, as articulated in the book of Isaiah, and as read by Him at the synagogue one Sabbath. Jesus's sermon explained that, on that day, the Scripture He quoted was fulfilled. What Scripture was that? "The Spirit of the Lord is upon Me, because He has anointed Me to preach the gospel to the poor; He has sent Me to heal the brokenhearted, to proclaim liberty to the captives and recovery of sight to the blind, to set at liberty those who are oppressed; to proclaim the acceptable year of the Lord" (Isaiah 61:1,2 NKJV).
I actually like the NASB translation of the last part of that quote… "to proclaim the favorable year of the Lord." This is the year that the Lord has favor on you! Did you know that? God looks on you with favor, with acceptance. Now that's a Happy New Year! God looks at you as His special treasure (Deuteronomy 7:6). You are precious in His sight; honored and loved (Isaiah 43:4).
As we contemplated these words, we were humbled by the high calling of being a follower of Christ. His mission and ministry are our mission and ministry.
How will I live out this ministry each day of this New Year?
How will I help to heal the brokenhearted?
How will I proclaim liberty to the captives and the gospel to the poor?
How will I set at liberty those who are oppressed?
How will I tell others that God favors them?
All good questions as we start a new year of loving those whom God has placed near us—in our families, in our social circles, in our churches, and beyond. We can help to make more good than bad for those we support and love this year.
Kris and I are here to support you as you love and care for members of the Kinship family. If there is anything that we can do, please don't hesitate to contact us.
May you feel God's favor today and may you truly have a Happy New Year!
Debbie Widmer
Family and Friends Coordinator
Contact the Family and Friends Coordinators.

Church Relations Report
Dave Ferguson, Director of Church Relations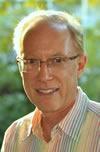 I'm very happy to hear that the Palm Springs Chapter has accomplished a historic event, by having the local gay men's chorus sing for the church service. The Glendale City Church attempted to have the Los Angeles chorus in 2004 and the conference threatened the church if they allowed the performance. Fortunately, the LGBT community and the church have seen some change since then. I expect that there will be an article in the Connection about the Palm Springs service that includes a number of community leaders.
The Glendale City Church celebrated its 110th anniversary on the weekend of January 23. There was a history of the church on Friday night. On Sabbath there was the worship service, luncheon, and a music program in the afternoon. Videos will be posted soon on the Glendale City Church YouTube Channel.
As we begin a new year, it is with the hope of new beginnings and positive progress. That most effectively happens when we decide to become involved. That may be involvement in a local congregation to make a difference, it may be more involvement in the work that Kinship is doing, it maybe by providing support to congregations like Glendale City, which is a safe place for many in the Kinship community who live hundreds or thousands of miles away; it may be by becoming involved in your own local LGBT community or with the HRC, GLAAD, GCN, or Task Force through their faith group. Whatever you decide works best for you, please know that your involvement will make a difference, not only for others, but for you. Your life will be enriched by working to create a safe place for yourself and others.
Do you have ideas to share or want to dialogue about how we can interact with local churches, conferences, or the General Conference? Please share your ideas and questions on the Kinship Facebook page. Or you can send me your comments, questions, ideas, or suggestions.

From Your Director of Communications
Jonathan Cook, Director of Communications
Please feel free to contact me anytime.

Links to bookmarks:
KinYouth News
Rebby Kern, Director of Youth Interests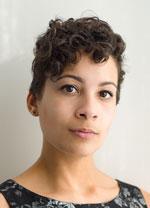 More information about KinYouth at: http://www.sdakinship.org/regions-groups/groups/youth-of-kinship.html.
Or you can email Rebby or friend her on Facebook and join the KinYouth Facebook Group.

Debbie Hawthorn-Toop, Director of Women's Interests

Happy New Year! I sincerely hope everyone had a safe and happy Christmas and New Year's. Have you made any New Year's resolutions? I don't normally believe in them but here is one I challenge everyone to make: Do a random act of kindness every day. This does not have to cost money. Hold the door for someone, take their cart back to the store for them after they load their purchases into their vehicle—just look around you and you will find many things you can do for someone else. Here's the benefit. You will make someone else feel good and you will make yourself feel even better. There is a song titled "The Walk Talks." The main line is: "Your walk talks and your talk talks, but your walk talks louder than your talk talks." Think about it.

Time to Register



Women and Children First weekend registration is on the Kinship website at [give URL]. The dates are July 22-26, 2016. The number of attendees is limited this year, so if you are planning on attending please register early. We have already had several members register, and it is on a first-come first-served basis. Women & Children First Weekend is open to all female Kinship members, including our wonderful allies.
There are a few scholarship spots available. If you are in need of financial assistance to attend, please go to the website to apply. All applications are kept fully confidential.
For a look at the property where we will be staying, at go to: http://www.vrbo.com/309730?utm_campaign=VRBO_TRV_INQ_HASC_replyBlank_PPS&utm_content=propid_text_o_lprop&utm_term=20151011&utm_source=SYS&utm_medium=email
Please feel free to contact me with any other suggestions or ideas that you may have for KinWomen.
Debbie Hawthorn-Toop

Connection
Catherine Taylor, Editor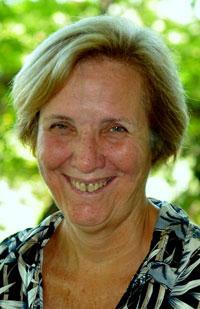 Our staff wishes you Happy New Year from La Herradura, Spain; Newport News Virginia; San Francisco, California; and Snohomish, Washington!
For our February issue we would like contributions from all of you, wherever you live. Please send us something you presently particularly appreciate about a relationship in your life. We look forward to hearing from you!
If you have comments, questions, or submissions for publication, you can write to us.

Connection Archives
Building Safe Places—for Everyone
Safe Places Team: Ruud Kieboom, Frieder Schmid, Ingrid Schmid, Floyd Pönitz, and Catherine Taylor
On January 16 we met at the Glendale City Church for a Sabbath with Arlene Taylor. Her topic for the day was "Understanding Our Brains: Understanding Each Other," including "The Brain and Spirituality," "The Brain and Sexuality: Brain, Body, Chromosomes, Variation, and 'PEA' Brain," and "New Research: Gender Differences in Response to Stressors and in Brain Wiring." You can view all three presentations on Dr. Taylor's YouTube Channel at Taylor on the Brain.
You can find many resources on our website at http://buildingsafeplaces.org/

You can receive our newsletter by contacting us.

Kinship Kampmeeting 2016
Kristina Burgos, Kampmeeting Coordinator
July 26-31, 2016 Save the Dates!

Information for Kampmeeting 2016 in Baltimore is now up on the SDA Kinship website at https://www.sdakinship.org/events/sda-kinship-kampmeeting.html.
If you have questions contact Kristina.

Rehoboth Mini-Kampmeeting 2016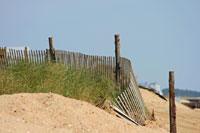 Now is the perfect time to make your plans to join us at the lovely beach town April 28-May 1, 2016. We have great speakers, wonderful Sabbath School teachers, an enjoyable open mike musical vespers, and a tradition of delicious eating.
For more information, you can contact Yolanda.

EKM 2016 (European Kinship Meeting)will be held 1-5 September 2016 in the beautiful Odenwald area of Germany. The seminar hotel that hosts us is used for many Kinship events because they are friendly, comfortable, affordable, and serve great food. Arlene Taylor will be talking about the brain and many different aspects of our life. Karsten Stank will share devotionals in both English and German. Bradley Nelson is bringing "A Gay SDA Play" for Saturday night! Contact Ingrid Schmid for additional information.

Kinship Germany has a regular newsletter that introduces members to each other and shares events that are coming up in the future. If you would like to receive this German-language electronic note, you can contact Tanja.

Kinship Europe is also sharing a newsletter about people, events, and activities. If you would like to receive this email, published in English, you can contact Catherine.
Members of Kinship Europe stay in near constant contact with each other on the Kinship Europe WhatsApp group. If you are interested in joining the group, you can contact Floyd.

More information about Kinship Europe at http://sdakinship.org/regions-groups/regions/europe.html.
European Coordinator:Ruud Kieboom

Designed primarily for those with Adventist backgrounds but written to be read and understood by Christians on all parts of the conservative/liberal continuum, this Bible study is available on the Kinship website, Building Safe Places website, and in easy-to-read hard copy pamphlets that you can request from Catherine.
You may read this booklet in its entirety online at http://bit.ly/1MiHCY3 or http://bit.ly/1DHTbcV. For printed copies to hand out, you can contact Catherine.
Without generous, caring persons like you, Kinship could not exist. Kinship operates solely on contributions from its members and friends. Help us reach out to more LGBTI Adventists by making a tax-deductible donation to Seventh-day Adventist Kinship International.
Make your gift online today at https://sdakinship.org/component/jdonation/?view=donation&campaign_id=1&Itemid=350.
http://www.sdakinship.org/news-blog.html
http://www.sdagayperspectives.com
http://www.buildingsafeplaces.org
https://www.facebook.com/sdakinship
Remember to follow SDA Kinship on Twitter and Facebook!
Seventh-day Adventist Kinship International
PO Box 244, Orinda, California USA 94563
Visit us on the web at sdakinship.org
'
Stay Informed
When you subscribe to the blog, we will send you an e-mail when there are new updates on the site so you wouldn't miss them.