7 minutes reading time
(1451 words)
My #JourneyInterrupted
In this month's column, Kinship president Yolanda Elliott pulls back the curtain on what it takes to plan and price Kinship's annual conference, Kampmeeting. It's a lot! Read the rest of the article on the blog, and make plans today to join your Kinship family in Maryland next summer, July 26-31, 2016.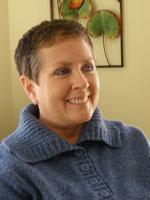 We haven't always known where our next Kampmeeting was going to be held a year ahead of time, but we've worked toward that for quite a few years now. Kampmeeting is always such a powerful experience for those who attend that folks tend to decide that very week to sign up to attend the next year. When members sign up for the Kampmeeting Klub, to pay a monthly installment on next year's Kampmeeting registration fee, attending becomes so much simpler and less stressful because it's all paid for by the following summer.
This year, however, our 2016 venue was not confirmed by Kampmeeting 2015 in July. We consider a lot of factors when looking for an appropriate Kampmeeting site. The most important consideration is the cost of the venue. Practically every year, the cost of conference facilities goes up, so all organizations who host events like this have to grapple with costs. We also must ensure that the food services onsite can accommodate all of the dietary needs of our group members. How far is the venue from a major airport, and is that airport one that hosts a range of airlines with good, affordable fares?
In addition, we appreciate a location near green spaces where attendees can do daily walks and outdoor morning devotionals, and where members can get a literal breath of fresh air. Many members really want a swimming pool and other recreational options, too. We try to locate a venue close enough to a wide and varied selection of speakers and presenters so that the cost to get them onsite is reasonable. We also strive to find retreat or conference-style venues over hotels so that our meeting space is more intimate and members don't have to worry about disruption or conflicts with other groups.
We learned about that last item during our San Francisco Kampmeeting in 2007, which was held in a hotel setting. The meeting room was across the hall from another meeting room that had a large gathering of black women on a spiritual retreat; and, unfortunately, their gospel singing clashed with our Sabbath morning music program. It also didn't help that the air conditioning in their meeting room was broken, so they had to keep their doors open. Sabbath is always our highest-attended day, so this didn't work well for us at all. On the other hand, hotel venues can be more cost-effective if a hotel has the private meeting space we need and will comp meeting rooms with a certain number of hotel rooms booked.
Once we do choose our venue, we then work out what we will charge our members. Notice I didn't say we work out the cost of Kampmeeting. The cost of Kampmeeting is determined by the cost of the venue, the room rate based on which type of room, the day meeting rate per person per day (most venues require this charge), and any charges for speakers, musicians, and equipment. Instead we figure out how much of those costs members should bear.
In the very early years of Kinship Kampmeeting, Kinship held the event at rustic camps and retreat centers, low-cost venues that included large rooms with bunk beds that could hold many attendees, with common showers and bathrooms. It was a bit like summer camp! As we've gotten more mature, and as members have formed families and had children, that is not the type of venue that works for attendees anymore. To have nicer accommodations, food choices, and meeting rooms, we've had to change the venues we look for. The cost has risen substantially since the days of summer-camp-style Kampmeeting.
It is not cheap to host Kampmeeting at any venue and offer an all-inclusive package. I've heard over and over again how the Gay Christian Network's conferences only cost $199 and why can't Kinship do the same? We absolutely could. Doing that would mean that each attendee would be responsible for booking their own transportation to and from the venue, booking hotels or other off-site accommodations, and finding their own meals for the week. This style works beautifully for a large conference—such as the National LGBTQ Taskforce's Creating Change convention and GCN's conference—that offer many, many concurrent meetings and workshops and has attendees from all over descend on an auditorium for those meetings where most don't know each other.
But Kinship has always been about building community, and a deep change to the logistics of Kampmeeting would transform the atmosphere and focus of our event. Every feature of Kampmeeting is set up to strengthen community. Our speakers and presentations are important and we choose them carefully, but spending time with each other and getting to know each other, bonding, and becoming close-knit, is the beauty and heart of Kinship Kampmeeting. And so we've always offered the all-inclusive family-style package for Kampmeetings.
Our approach means we stay at the same venue in the same accommodations, eat together, spend social and day-trip time together, and have the opportunity to nurture each other as members of the Kinship family. It's an awesome experience that I personally would be sad to lose if we chose the on-your-own model. Plus, if one adds up the cost of travel, plus the cost of five or more nights in a hotel, and three meals per day to the cost of a conference fee, the total would well exceed the cost that Kinship has ever asked our attendees to pay. The most expensive Kampmeeting fee that I can remember we ever charged per person for a double occupancy room was roughly $785; yet, at most Kampmeetings the actual cost is more than $1,000 per person. We've never passed that cost on, and members would feel that pinch if they had to pay for every item on their own.
We have always subsidized Kampmeeting so that there is no reason, with some planning or using the Kampmeeting Klub option, that anyone needs to miss Kampmeeting due to the cost. Kinship has chosen to keep the cost as affordable as possible by subsidizing a large amount per attendee, and the board raises and sets aside thousands of dollars each year for scholarships so those in need of special financial help can also attend.
It may surprise our members that the annual offering and pledge appeal that happens at Kampmeeting during our church service brings in the majority of our donations for the entire year, and special campaigns in May and early December supplement that. Though we now have approximately 2,800 members around the world, just about 70 members gave either a one-time donation or systematically last year. The all-volunteer coordinators, directors, board members, and leadership staff are among that number and give freely of their time, talents, and money, too.
As an organization, we've done some costly but critical projects, such as the conference on homosexuality that the book, Christianity and Homosexuality: Some Seventh-day Adventist Perspectives, developed from. We fund and host Building Safe Places conferences in Europe and the United States, mini-Kampmeetings in various regions, and sponsored regional participation in Pride celebrations around the world. Each project, every event, and all of the advocacy initiatives we do for our community takes money, time, and the talents of each one of us. None of them are done for their own sake.
Today in the U.S., as I write this, it's Labor Day. The holiday makes me realize how much our work for the Kinship community is a labor of love, and I encourage each one of you to put your love and energy into that work with and for Kinship. I recently saw a tweet about a school fundraiser that I found very funny, probably because we would never ask for support in this way!
Kinship does need your support, in whatever form works for you. I'm not ashamed to ask for your monetary donations, because supporting all of our ongoing projects and being able to offer Kinship Kampmeeting to all who wish to attend is incredibly worthy. We need your donations to be able to keep subsidizing the community, training, communications, and publications we put out all year long. Without support, we'll have to think long and hard about cutting back.
I hope that if you've not yet felt the embrace of your Kinship family, you'll put this year's Kampmeeting on your calendar for July 2016. I guarantee it will be an experience you'll never forget!
Stay Informed
When you subscribe to the blog, we will send you an e-mail when there are new updates on the site so you wouldn't miss them.