3 minutes reading time
(683 words)
Reflections from Kinship Kampmeeting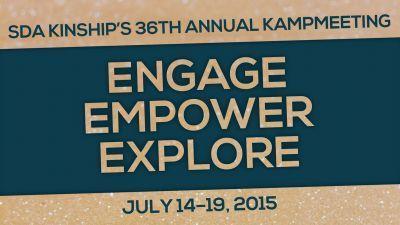 Reflections from Kinship Kampmeeting
#kmtg15
Following Kampmeeting, our annual retreat which we enjoyed last month, I asked two Kinship members to reflect on their experience. In both descriptions you can see what a large impact it had on them.
As someone who attended Kampmeeting for the first time myself, I can resonate with my friends. By coming together as an extended family and learning from those who came before me was a powerful experience. Living authentically and leading with love. That is what I saw. Kampmeeting was very meaningful to me. I do not plan on missing one ever again!
Yeshara
When I was headed to my first Kampmeeting in 2014, I experienced a mixture of nervousness, fear of the unknown, insecurities, curiosity and excitement. As I was headed to Kampmeeting 2015, I was pure joy, excitement and relief. I knew I was headed to family. I knew I was in for a week of love and freedom to be. Simply be.
Never have I know such a place of absolute understanding, encouragement, authenticity, and love. True love. The kind that uplifts, grows, builds and allows room for mistakes as well as those who will stand by you as you learn from them. Kampmeeting brings both the spiritual and psychological to the forefront and allows those who are on every end of the spectrum to learn and feel free to ask questions they might not feel like they can ask anywhere else. There is no need for shame. I learned so much from the spiritual speakers as well as those who gave insight into emotional and mental issues stemming from dealing with LGBT related issues.
When I first went to Kampmeeting, I experienced a deep shift in my spiritual walk. I came away acknowledging that God could use me as is. I knew I definitely has a place in the family of God. This year
I was able to completely open myself up to that family and let them love me the way I'm learning I deserve to be loved. The joy and peace that come from loving others and letting yourself be loved is incomparable. Anyone and everyone are welcome. I only wish more would make themselves available to the love that is there. I haven't just met friends, I've made family.
AJ
Before I went to SDA Kinship Kampmeeting, I expected to learn and find love. While I in part found those things, I also found a family. Growing up Adventist, I've always felt like an oddball around my non-Adventist friends and in Adventist circles, I frequently see myself on the outside for being gay. For the first time, I found a space with people who get it. People hugged me the moment I arrived, accepted me without question, and invited me to participate.
We sang all the old hymns, and a few new. Speakers challenged our preconceived notions of eschatology and ourselves. I listened to others stories, portions of horror, and others of healing and pride. During worship, I studied the aids memorial quilt, names of deceased friends embroidered throughout, and realized just how far this community has come and how far it will go.
We shared a cultural bond of Adventism, yet atheists, the alternatively religious, and ardent Adventists all found a place at the table. Whatever someone's sexuality, gender, or background, together we broke bread. Saturday night, my friend got up as part of the talent show's final goodbye. Dancing had become part of his identity and having that banned at school took away a piece of that, so he danced. He invited us to dance and as Marvin Gaye's classic "Ain't No Mountain High Enough" blared from the speakers, people crowded into the center aisle, some sauntering, swaying, one twirled, youth popped, those in wheelchairs moved their arms, and couples locked arms. No one feared the others, or censorship. Everyone danced. In that moment, I knew that the kingdom of heaven is real . . . and I made it home.
Stay Informed
When you subscribe to the blog, we will send you an e-mail when there are new updates on the site so you wouldn't miss them.