1 minute reading time
(200 words)
'Gay conversion therapy' group accused of fraud in New Jersey lawsuit
Buried beneath the jubilent news this past weekend over marriage equality finally arriving in the United States is news from New Jersey where plaintiffs took an "Ex-Gay" group to court for fraud. The lawsuit was brought by the Southern Poverty Law Center. According to the legal complaint, the group Jonah made many false claims that justify the fraud suit.
Conversion "therapy" is nothing new to Seventh-day Adventists and to members of Kinship. As I noted earlier this year, "Coming Out Ministries" is still at it, claiming to "redeem" people. This is especially relevant in light of the upcoming General Conference session in San Antonio in July. "Coming Out Ministries" will have an official booth during the session, ironically next to the booth for Spectrum magazine. It is unforunate that Kinship has never been allowed to be an official part of the international church gathering. Our voices continue to be marginalized by the official church. We are thankful for our allies and for the LGBTQIA members of Kinship who are continuing to make change, despite these setbacks. We must challenge ignorance and misinformation wherever we are confronted with it. New Jersey is the latest example of that.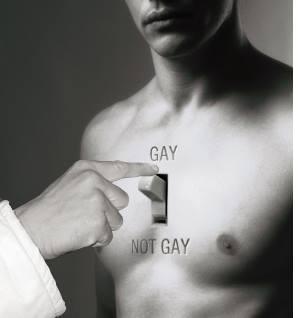 Stay Informed
When you subscribe to the blog, we will send you an e-mail when there are new updates on the site so you wouldn't miss them.