Thursday, July 14
| | |
| --- | --- |
| 6:30 PM - 7:00 PM | Welcome |
| 7:00 PM – 8:00 PM | Opening Keynote Speaker - Kumar Dixit |
| 8:30 PM – 9:30 PM | Dr. Raymont Anderson |
| 9:30 PM | Evening Activity |
Friday, July 15
8:30 AM – 9:00 AM

Morning devotional – Kumar Dixit

9:00 AM– 10:00 AM

Randi Dee Robertson

10:30 AM– 11:30 AM

Dr. Raymont Anderson

11:30 AM– 1:30 PM

Lunch (provided by Kinship)

1:30 PM – 2:30 PM

Session – Kumar Dixit

2:30 PM– 3:30 PM

Kinship Business Meeting

3:30 PM– 4:30 PM

Breakout Sessions: First Timers, Regional groups,

KinSenior, KinYouth, KinWomen, etc

4:30 PM– 7:00 PM

Dinner on your own

7:00 PM– 8:00 PM
Communion

- Stephen Chavez

8:00 PM– 9:00 PM

Randi Dee Robertson

9:30 PM

Evening Activity
Saturday, July 16
8:30 AM – 9:00 AM

Morning Devotional - Kumar Dixit

9:00 AM– 10:00 AM

Kendra Arsenaux

10:30 AM– 11:00 AM

Whole Life Church - Song Service

11:00 AM– 12:00 PM

Sabbath Service

- Jeff Cinquemani
12:00 PM – 1:30 PM

Sabbath Lunch (Provided by Kinship)

1:30 PM – 3:00 PM

Sharing Your Stories

3:30 PM – 5:00 PM

Families & Friends

5:00 PM – 7:30 PM

Dinner on your own

7:30 PM – 9:00 PM

Talent Show

9:00 PM – 9:30 PM

Closing
Sunday, July 17
| | |
| --- | --- |
| 9:00 AM – 12:00 PM | Kinship Board Meeting |
---
Rev. Dr. Raymont Anderson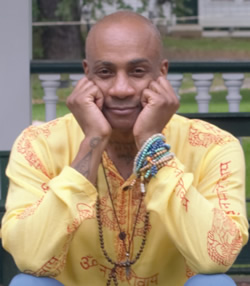 Rev. Dr. Raymont Anderson is an Ordained Centers for Spiritual Living minister serving the Center for Spiritual Living Greater Baltimore community as their Spiritual Director. He also serves on the Spiritually Motivated Social Engagement Committee for Centers for Spiritual Living.
He continues to live his bliss as a teacher, minister, author, workshop and seminar facilitator, visual artist, ASL interpreter and ASL performing artist, mentor, father, grandfather, Martial Artist, soon to add podcast host, and more. As a result of his own intersectionalities as a Black Gay CIS-Gender man, his traumatic past of abuse, and his healing journey, he is deeply steeped in his own spiritual practices and the Spiritual Imperative of Self-Care!
His mission is to live, move, and be an *A.C.T.I.V.E. member of society who serves to Educate, Elucidate, and Emancipate people and communities to Awaken and Empower themselves. *[Authentic, Compassionate, Transparent, Inspired, Vibrant, Empowered]
---
Jeff Cinquemani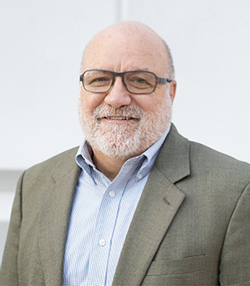 Jeff Cinquemani is the Associate Pastor of WholeLife Church in Orlando, Florida. He is a licensed mental health counselor and for the past 30 years has participated in crafting and developing a new vision for the community and a compelling mission for the WholeLife Church. Jeff has always connected with WholeLife's passion for sharing God's grace and the willingness to think outside the box for the sake of the Gospel. Jeff and his wife Tami have a daughter Brittany, son-in-law Joshua, son J.T., daughter-in-law Alyssa, granddaughters Adelyn and Eden, and granddog Mo. Jeff enjoys spending time with his children and grandchildren, traveling, and is a lifelong racquetball fanatic.
---
Kendra Arsenaux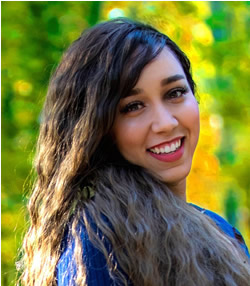 Kendra Arsenaux is a graduate of the University of California, Los Angeles, and holds a Master's in Divinity from Andrews Theological Seminary. She is currently the host of the Imago Gei Podcast, and an LGBTQ advocate and educational outlet.
---
Stephen Chavez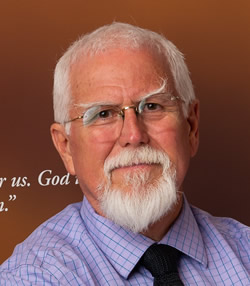 Stephen Chavez is an ordained Seventh-day Adventist pastor. With a B.A. in religion from La Sierra University and an M.Div. from the Seventh-day Adventist Theological Seminary at Andrews University, Steve spent nearly 20 years in pastoral ministry in Northern California and Northern Nevada. In 1994 he was asked to join the staff of Adventist Review, the general church paper of the Seventh-day Adventist Church; a position he held for more than 25 years. Steve and his wife, Linda, are actively involved in Kinship's Region Two, which encompasses the mid-Atlantic region of North America. Steve assumed the position of Kinship's director of church relations when he retired in 2021. As director of church relations, Steve serves as a liaison between the Adventist Church and its LBGTQA+ members and families, working to identify local congregations where they are welcomed and affirmed.
---
Kumar Dixit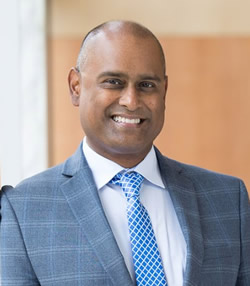 Kumar Dixit is a spiritual teacher who has traveled the world, highlighting a well-lived life. He has an earned Doctorate in Leadership Excellence (Wesley Theological Seminary) and is a board-certified Pastoral Counselor and Board-Certified Clinical Chaplain through The College of Pastoral Supervision & Psychotherapy. Kumar is also a certified Prepare/Enrich marriage counselor. An ordained minister of the Seventh-day Adventist Church he aims to help people discover how deep God's love is for you. He is the author of two books and has written journals, articles, and news pieces for countless publications.

---
Randi Dee Robertson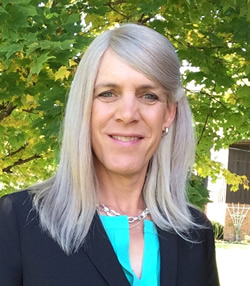 Randi Dee Robertson describes herself in a number of different ways, devoted spouse (married for 37 years and counting), parent of two adult children, professional/airline pilot, educator (former university professor, and currently an instructor for JetBlue Airlines), and Air Force Officer/pilot (retired). She is also a lifelong Seventh-day Adventist, Christian, and follower of Jesus. Finally, she is a transgender woman, who transitioned after retiring from the USAF. Reflecting on her spiritual journey a bit further, Randi grew up in a loving Christian home, the third of four children. Her parents are retired educators, her father a professor of music, and her mother a K-12 teacher with a specialty in early childhood development, and family. Growing up in a small Christian university town near Chattanooga, TN, her early life was fully encompassed by Seventh-day Adventist education, Christian friends, and church.
She gave her life to God at age 11, was baptized, becoming a member of the Seventh-day Adventist church. From that point forward she has been an active member of the many local church communities that she has been a part of. Frequently she has been a leader, teacher, and preacher in the churches where she and her family were members.
Randi is actively engaged in supporting, educating, and advocating for LGBT+. The goal of her efforts is to build understanding, and to the degree possible, acceptance of transgender, and LGBT+. Randi is an active advocate, working with several regional and national organizations such as SAGE, HRC, NGPA, The Reformation Project, and of course SDA Kinship.