4 minutes reading time
(838 words)
From the President's Desk-January 2015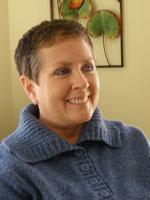 As each New Year arrives, we look back over the past year in an effort to make resolutions or decisions for the brand-new year to improve our lives and be more fulfilled! I have no less responsibility, as president of SDA Kinship, to look back at some of the things we got right this past year, and also see what we can do better moving forward.
As always, our main goal is to support our members as each walks their own path. We also want to help facilitate the education of those in our church who truly wish to learn about our wonderfully diverse community.
In Kinship's early years, our main goal was simply finding each other in a very hostile world. As time progressed, we were there for each other during the AIDS crisis; we supported each other through the Colin Cook "reparative therapy" abuse debacle; we encouraged each other as some of us were removed from our churches, thrown out of schools, or abandoned by our families or homes. Through all of this, Kinship has been a safe harbor. And it continues to be.
At our earliest Kampmeetings, we invited sympathetic and caring pastors and educators from the Seventh-day Adventist Church to come speak to us. (One of these was reported on in the 1970s by Spectrum Magazine.) Kinship members invited these church workers into our gatherings so that they could get to know us and we them, and so that we could form mutual relationships. At these meetings, we often heard that we were loved and worthy. This was a wonderful message for those of us who had been marginalized. I'm now beginning to wonder whether there are more messages for us to hear and share.
Lately, I've had several conversations that have inspired me to reflect on whether we keep doing things the way we've always done them, and whether that is the best thing for our community. For the last 12-13 years, we've included some of those sympathetic and caring straight church workers in our Advisory Council and worked with them to help Kinship stay connected with the denomination. Some of our members feel that this is extremely important work. Others are less convinced; they feel that the denomination will always be closed to us.
And so as we start this year, perhaps it's time for us all to reevaluate for ourselves and for Kinship whether seeking a relationship with or acceptance from our denomination should be the focus of our efforts. Our members have a wide range of expertise. I would love for us to use that expertise to educate the Adventist community; and the more members who step forward to contribute, the more we can do. But, historically, we've often asked our straight allies to come and speak to us instead. Why is that?
Please don't misunderstand me. I do believe we need our straight allies, pastors, and educators to continue working with us. The perspectives and experience they have to share is so very helpful; and I do feel that nurturing these wonderful relationships is extremely important for them and equally important for us.
What if this year we recalibrate the work we do? Perhaps it's time we stop reacting to every negative speech and statement that comes from the GC's scholars and presidents, the church's big-name evangelists and media companies, or educators and conferences. Last year we said "every story matters" and we wrote our truth. Maybe that's what we all need to do more of. Maybe our experts and our experiences should be at the heart of our work. And maybe it's time we speak for ourselves instead of encouraging others to speak for us.
We're qualified to put out accurate information about our community, because we are the experts on our own lives. Instead of just responding to the outdated, inaccurate, and totally absurd information that is dispersed about us, we could steadily write and publish up-to-date, accurate, and compelling information about who we are and what we experience. We matter, and we shouldn't have to jump every time the church sneezes.
I don't believe we should beg to be a part of the Seventh-day Adventist Church. I won't beg; I'm Adventist regardless of what anyone else in the denomination says. I also don't blame any of our members who leave the church feeling that it is no longer relevant for them. It's hard to stick around any place where you're not wanted or appreciated.
To me, Kinship is relevant. It's relevant for this community of LGBTI current and former Adventists. Whether we stay church members or find other communities to be part of, we each have a voice. This year, use your voice. Speak for yourself. Share accurate information about our awesomely wonderful and diverse community. We are awesome! And we have powerful stories to tell! If all of the diverse voices of our community joined in telling our own stories, we'd sound way better than the Mormon Tabernacle Choir. In 2015, I say, let's start singing!
Stay Informed
When you subscribe to the blog, we will send you an e-mail when there are new updates on the site so you wouldn't miss them.