sun
mon
tue
wed
thu
fri
sat
Resenha Kinship

20h Horário de Brasília
Resenha Kinship é o programa de uma sexta-feira para começar o sábado (em Português)
Para detalhes, entre em contato com; kinshipbrasil@sdakinship.org.

Meditaciones Entre Nos

10 AM hora de Colombia / Perú

Para obtener más detalles, comuníquese con kinshipcolombia@sdakinship.org

KinSchool Brasil

Sabado, 16h Horário BrasÍlia. Para detalhes, entre em contato com; kinshipbrasil@sdakinship.org.

Kinship Sabbath School

An accepting, affirming & safe space for LGBT+ & Allies
1st, 2nd, 3rd, and 5th Saturdays of the Month- 10 am PT
JOIN THE FACEBOOK GROUP FOR THE LINK

Kinship's Local Wisdom - Rhonda Dinwiddie, Transwoman, Wife, Seventh-day Adventist

Rhonda has been an insightful, caring member of our Kinship community for years. We've appreciated her Biblical perspectives and her care for others. For this conversation, Rhonda will share her experiences, answer questions, and chat with us in her usual forthright style.
Here is your link to an article about trans brains and gender identity:
https://www.sciencedaily.com/releases/2018/05/180524112351.htm

A Parliament of Owl: Older Wise Lesbians

Rom requested a conversation with those of us who are over sixty, who identify as female or non-binary, to share our stories of the gifts, fears, losses, and gains of growing older. If you would like to share some of the story of your journey, we look forward to seeing you!

Declobbering the Clobber Texts: Paul's Letter to Rome

With Tom de Bruin, we will look at the culture of 1st century CE Rome, the state of the infant Christian church there, attitudes toward sex, and Paul's focus on the importance of community.
Here is an article on the topic that Tom recommended: https://himpublications.com/blog/collectivism-vs-individualism/
Time: 1:00 PM Central US/ 8 PM Berlin

Building Safe Places - Healing Begins For Injured Communities – With Us

This session will focus on ways we prepare to engage and interact with injured or injuring systems: aspects of self-care, knowing our strengths and challenges, building skills sets (knowing the effects of trauma, negotiating conflict, anger management, using power to heal). We'll go over some basic communication skills and look at the dynamics that can make systems safe.

Families and Friends Monthly Roundtable

John and Carolyn Wilt host monthly conversations with the Friends and Family members of Kinship on the 3rd Sunday of each month. Meetings start at 9:30 AM Pacific US time.

Each meeting usually has a target subject for discussion but we start with a "meet and greet" to connect folks around the world, allowing people to share good things, their concerns, and any questions they may have.

Sometimes when an important question or need is brought up during our greeting time, we never get to the planned subject. And that's OK! This is a world-wide round table for all of us and we've seen excellent information and connections occur as we share together.

This is your round table and everyone and every comment is valuable.

Our effort is to create a safe and welcome environment.
Participation is completely optional. You are welcome to use a pseudonym and keep your camera off, to maintain your privacy.

We hope you are able to join us, we look forward to getting to know you.

Sex in the First Century Roman World

Tom will give us some theological background on sexual practices and attitudes in the cultures of 1st Century CE Greece and Rome. Catherine will be around to share thoughts about clinical or social issues. You can be there with your thoughts and questions.
Here is an article on the topic that Tom recommended: https://blog.bham.ac.uk/historybham/lgbtqia-history-month-male homosexuality-in-ancient-rome/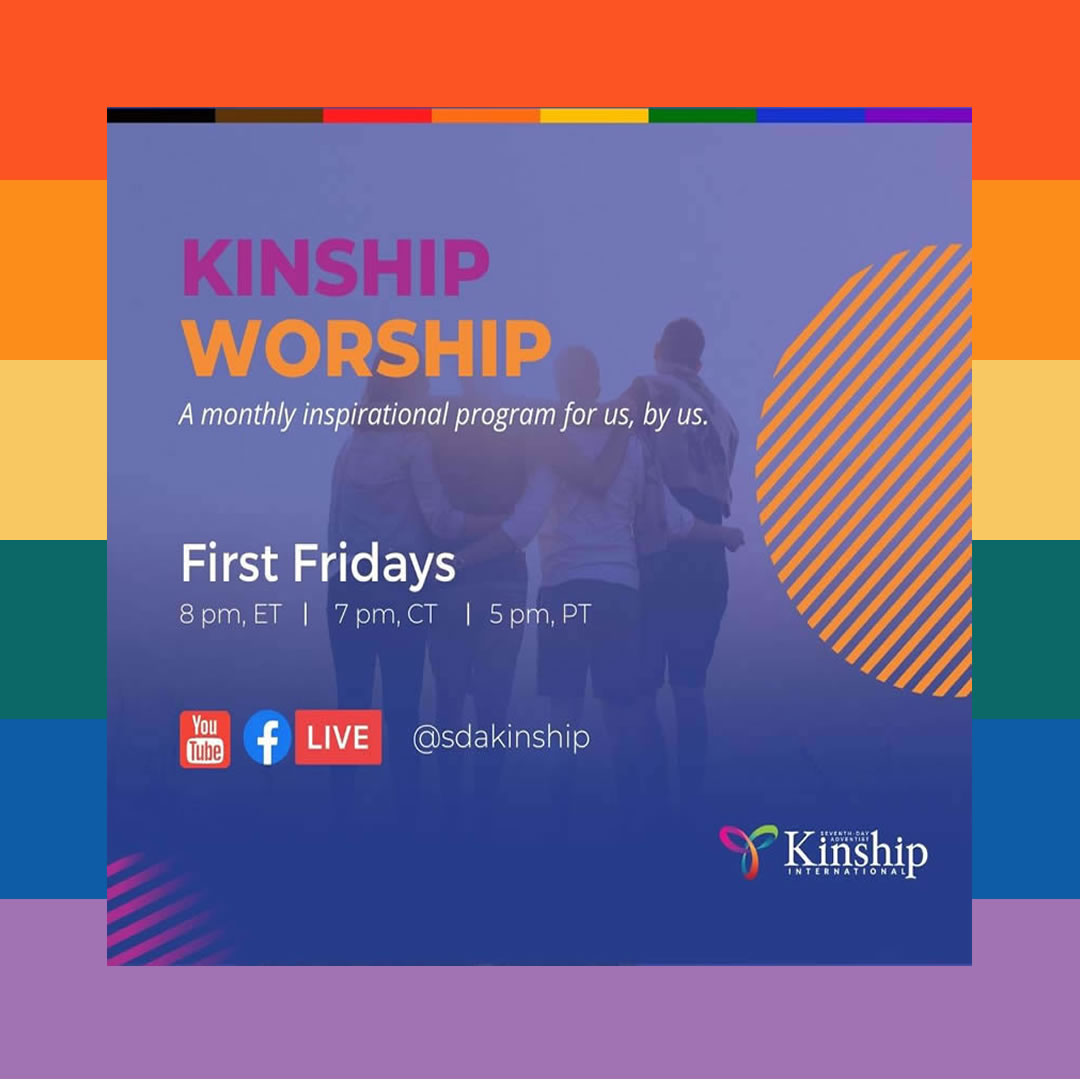 Kinship Worship
First Friday of Every Month
12 AM GMT (Sat. AM) | 8 PM ET (US) | 7 PM CT (US) | 5 PM PT (US)
Kinship Worship is our monthly public worship service that is streamed to our public Facebook and YouTube channels.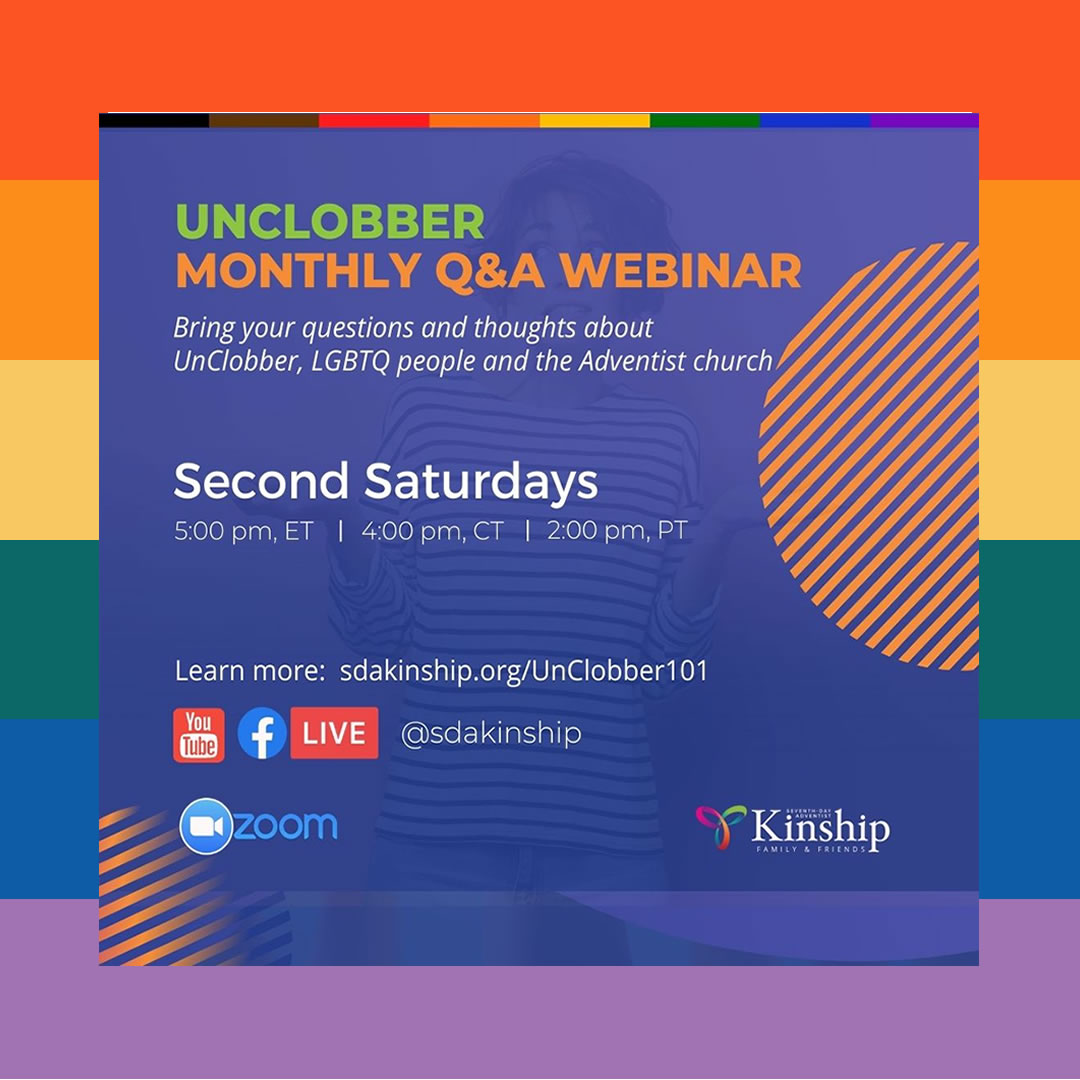 UnClobber Webinar


Second Saturdays
5 pm ET | 4:00 pm CT | 2:00 pm PT (US)
Bring your questions and thoughts about UnClobber, LGBTQ people, and the Adventist church.


LEARN MORE...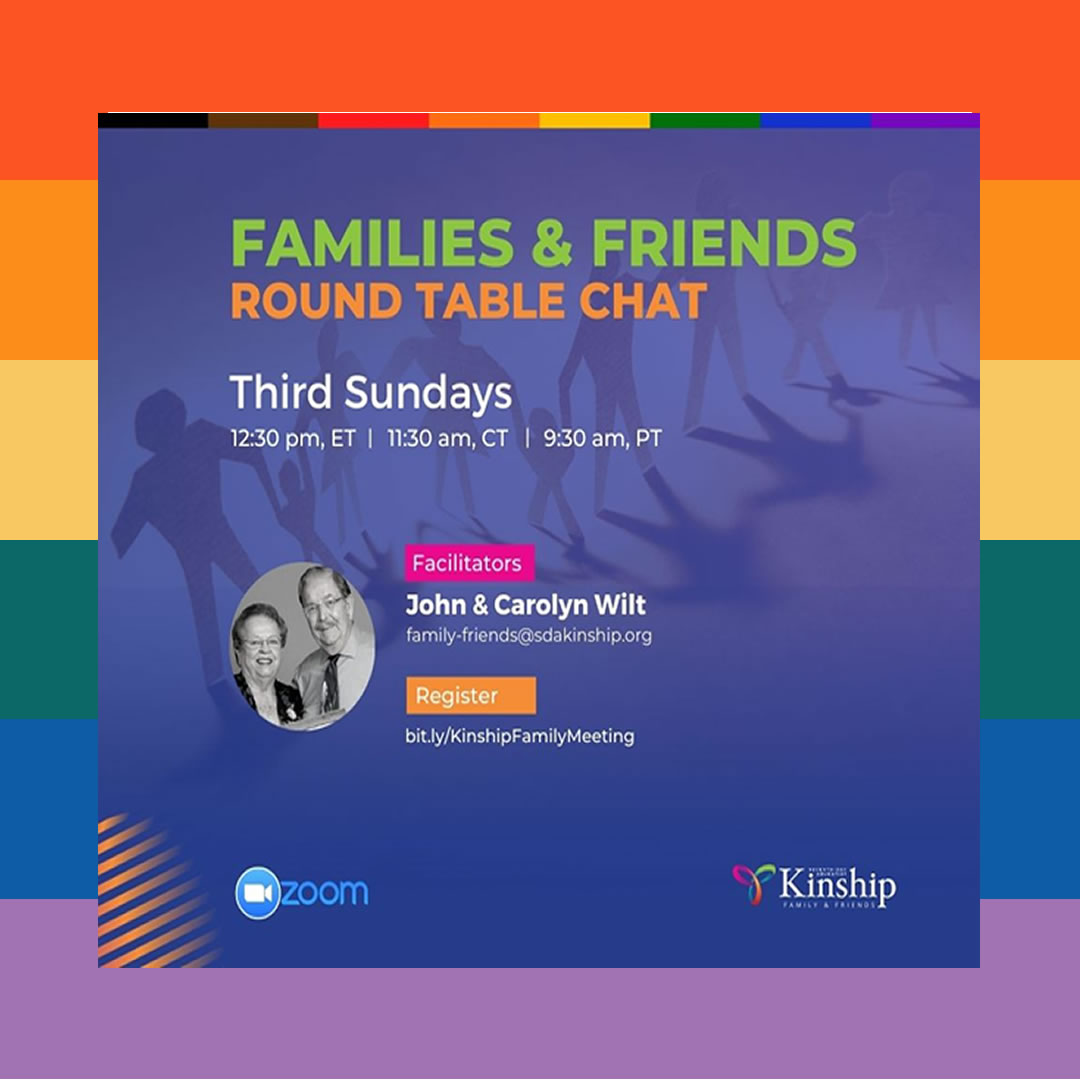 Families & Friends Zoom Meeting
3rd Sunday of each month
9:30 AM PT / 12:30 PM ET (US)
Presenters:
John and Carolyn Wilt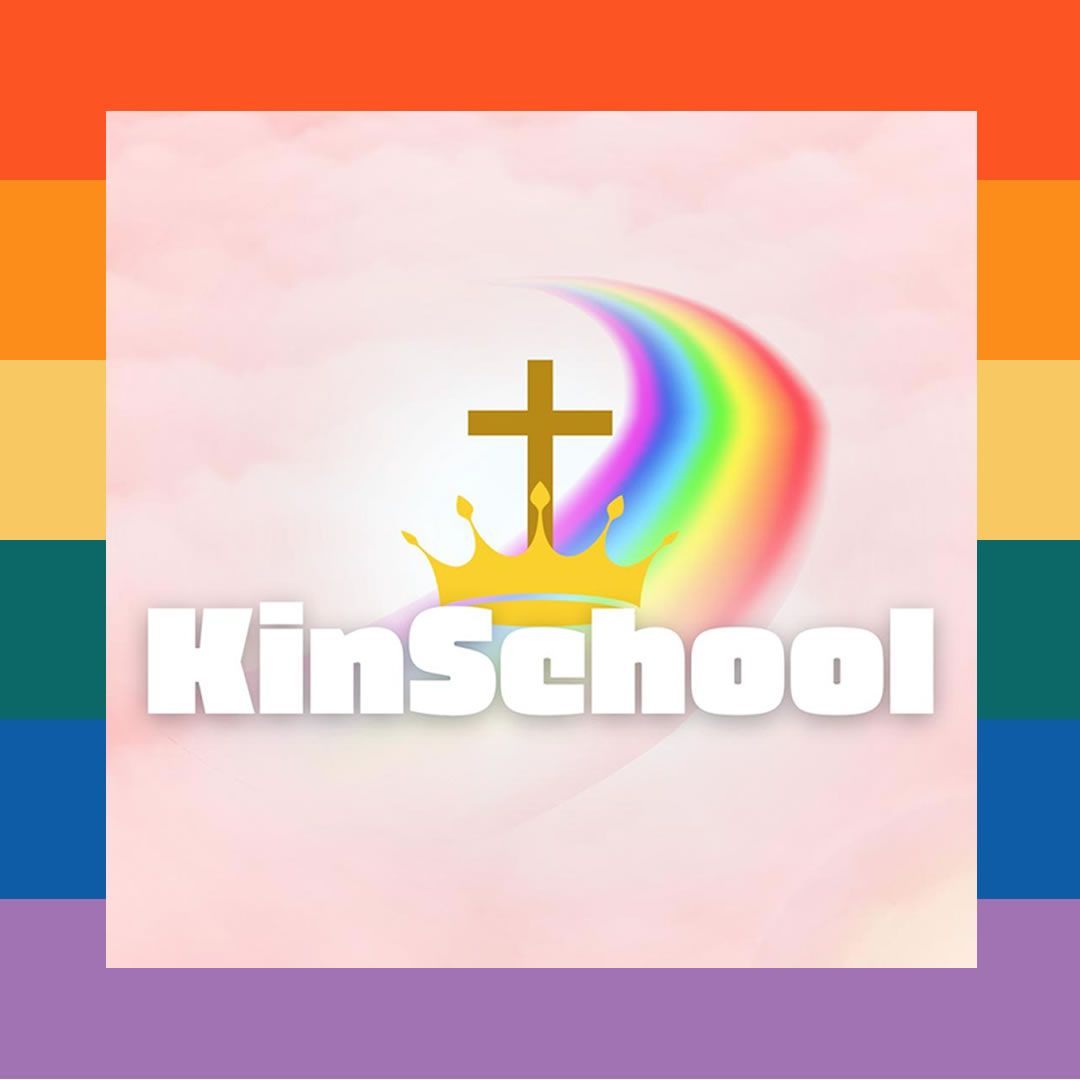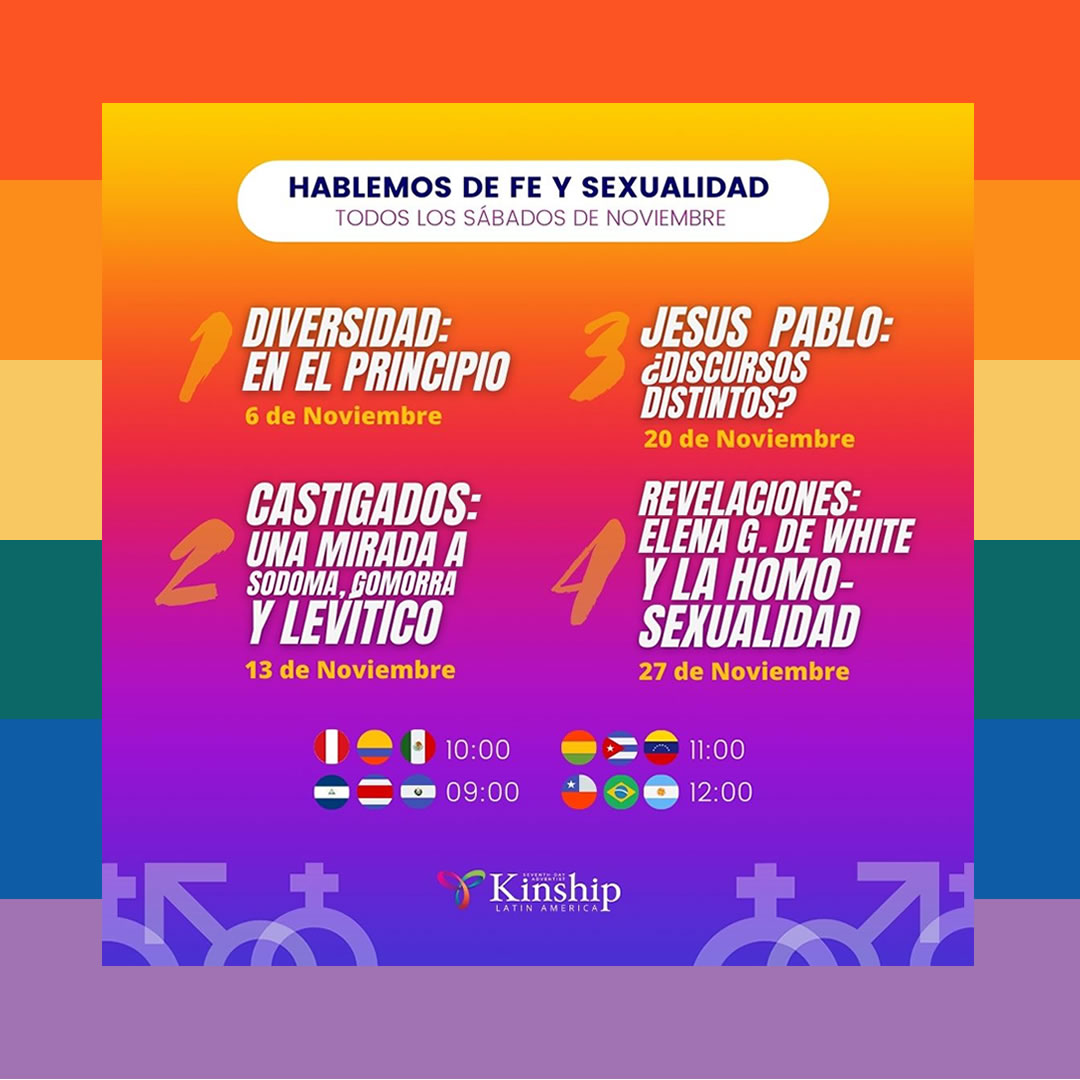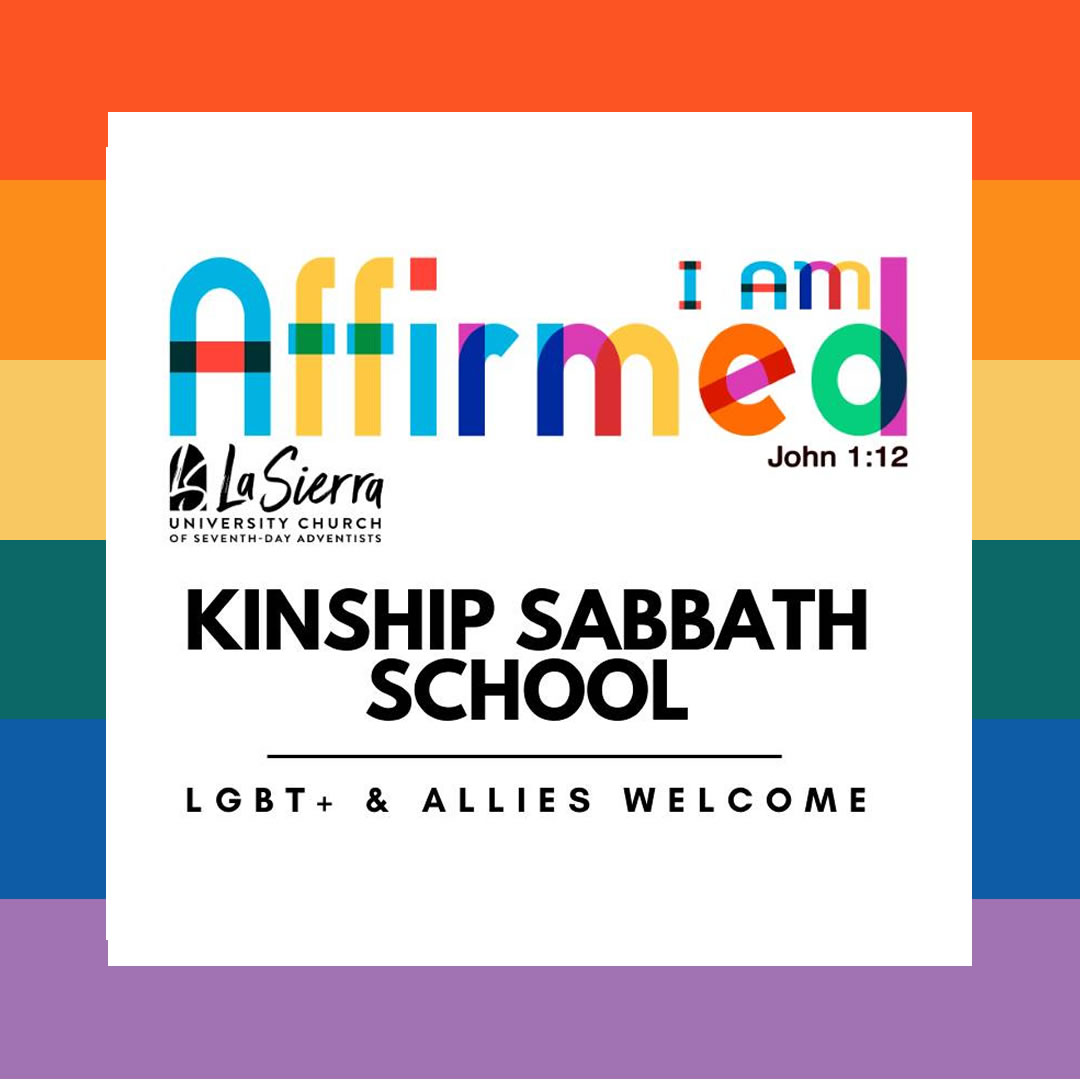 SDA Kinship Sabbath School
SDA Kinship Sabbath School is an accepting, affirming and safe space for LGBT+ & Allies that meets 1st, 2nd, 3rd, & 5th Saturdays at 10 AM PT (US) for fellowship, bible study and community.
LEARN MORE