NOVEMBER ENEWS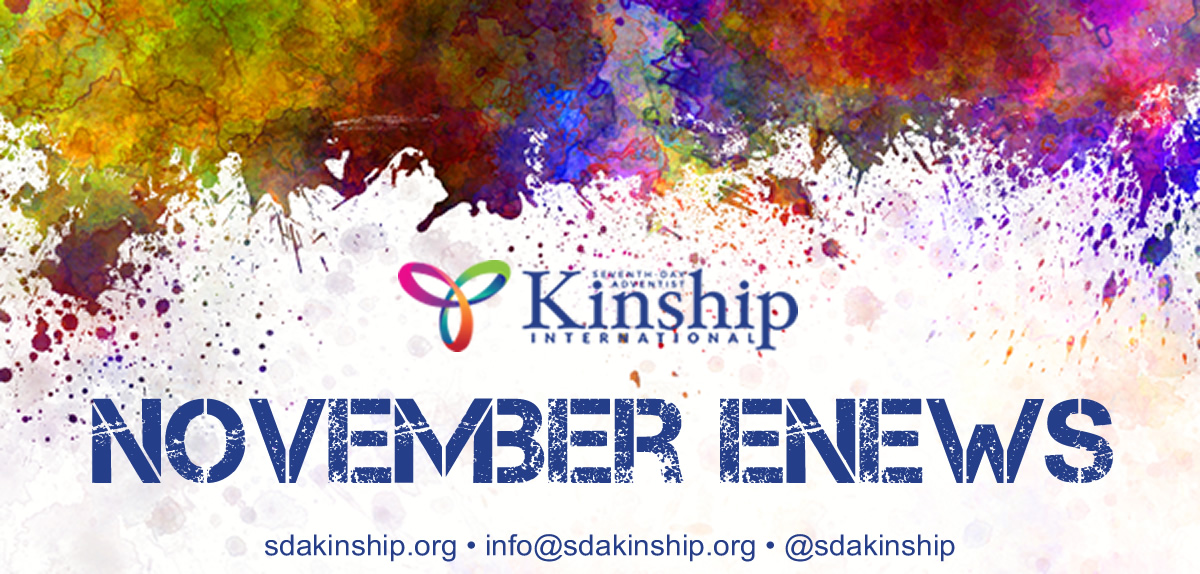 PRESIDENT'S

MESSAGE



November is traditionally a month to be thankful. In bygone days, the harvest is completed and we thank God for what He has blessed us with. Few of us still live off the land, other than possibly a small backyard garden. We are more thankful for what our local grocery store has on its shelves.
Although times have changed, it is still a time to pause and say thanks for the blessings that we have. No two of us are the same, yet we can all think of something we can be thankful for and how we are more fortunate than so many people in the world. I know I am very thankful for each one of you and that we all have a chance to be a part of an affirming community.
It feels like we are in a kind of a bubble, one that keeps us safe from the harm that awaits us outside in so many circumstances. How little so many outside of our bubble understand us became clear when Elder Ted Wilson, the President of the General Conference, said some really ignorant things in his sermon that made many in our community feel unsafe as an Adventist member. I am not criticizing his theology or what he feels the Bible teaches. I am calling out the fact that he mixed "action words" (adultery, pornography) with an acronym (LGBTQIA+) that denotes a label of identification that is different from a word describing an act. We cannot allow such (intentional) mistakes to go unchallenged.
We have passed many milestones in SDA Kinship and we must keep moving forward. In the early '80s, we met with some General Conference employees to dialog with them. The church realized we exist. In the late '80s, the church sued us for the use of "Seventh-day Adventist" in our official name. We won the lawsuit in the '90s, showing that we belong and have a right to use the name "Seventh-day Adventist" to describe the current and former Adventist members who comprise our community.
In the mid-2000s we had a joint conference with Spectrum to take a scholarly look at the topic of being an LGBTQ Adventist from all aspects, and a book (Christianity and Homosexuality: Some Seventh-day Adventist Perspectives) was published from those papers. This validated our reasoning for legitimacy that we are not broken or in need of fixing.
I see the next phase of SDA Kinship to be moving forward with our head held high and being a movement that proclaims our certainty that we are not looking for approval, but we are moving forward with assurance in the reason for our existence. No additional justification needed. We are opening our arms to encourage anyone who is supportive of us to join us. This includes parents and family members and supportive allies to join voices with us.
Being a safe and nurturing space for our members will still take priority in all that we do. We will work to understand each other better and learn to be more supportive of those who may experience more of a challenge in just existing than we do. I invite you to walk with me on this journey and link arms with me. Education creates understanding. Not everyone wants to listen to or understand us, but those who want to, will hear us.
Please help us share the UnClobber book with those who want to understand us better, to understand what it means to be LGBTQIA+. Send them a copy of the book (and order one for yourself if you haven't read it yet) at sdakinship.org/unclobber. Light makes darkness disappear.
— Floyd Poenitz, President
SDA Kinship International, Inc.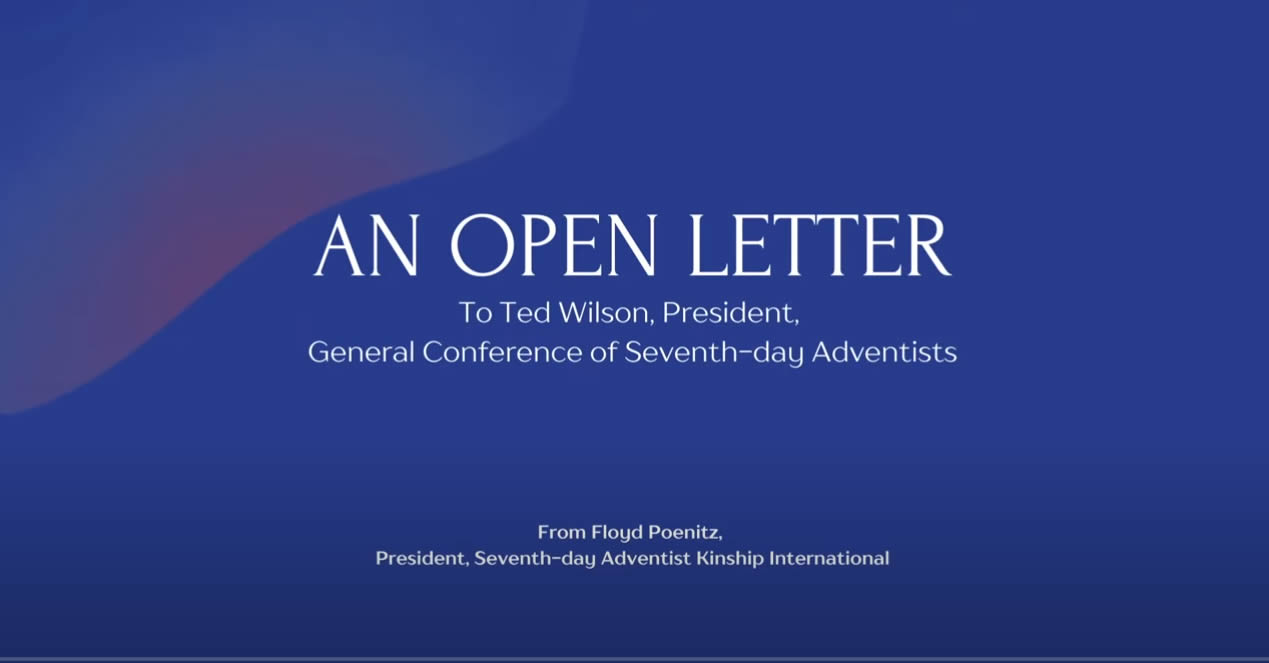 CHURCH RELATIONS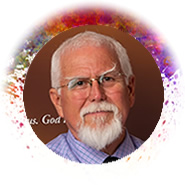 Our Place in History
Who knew that making history could be so hard? Those who read history superficially might be forgiven for seeing history as a series of events that had a beginning, a middle, and an end.
The U.S. Civil War, for example, began with the Confederate bombing of Fort Sumter in Charleston Harbor on April 12, 1861, and ended with Lee's surrender to Grant in Appomattox, Virginia, on April 9, 1865. But the remnants of those bloody four years are still being felt 156 years after the hostilities between north and south came to an end.
Indeed, White violence against African-Americans didn't end with the Civil War. Lynchings, mob violence, and voter suppression were practiced well into the twentieth century. And today's voter suppression legislation is likely a modern manifestation of keeping voters of color "in their place."
Many of us have witnessed great advances in human rights extended to LBGTQA+ individuals. The right to marry, to be employed without discrimination, to hold elected office, these ideals could hardly have been imagined 50 years ago.
Yet the struggle continues. Legislators in many states are still making it difficult for gay and lesbian couples to adopt children, for transgendered individuals to live their true identities, for LBGTQA+ individuals to be protected from harassment. Bigotry is not going away; in some places—even in the church—it seems to be getting stronger.
Jesus said, "In this world you will have trouble. But take heart! I have overcome the world" (John 6:33, NIV). Progress is being made toward a society in which people can live freely without regard to race, gender, religion, or sexual orientation. It's our privilege to contribute to that progress, to be on the right side of history.
"Let us not become weary in doing good." says the apostle Paul, "for at the proper time we will reap a harvest if we do not give up" (Gal. 6:9).
Stephen Chavez, Director of Church Relations
Seventh-day Adventist Kinship International

KINSHIP WORSHIP




Kinship Worship takes place each 1st Friday night of the month (November 5). Kinship Worship is a program for us and by us. Watch previous month's videos HERE.

CHAPLAIN KUMAR DIXIT - NOVEMBER DEVOTIONAL



FAMILIES & FRIENDS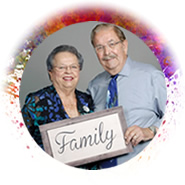 LOVE ISN'T LOVE UNTIL....?
Our metal refrigerator is covered with wonderful and colorful magnets. Many remind of us special places we've visited or a meaningful saying we enjoy remembering. Yesterday as I was making a hot drink, my eyes caught a saying Carolyn and I share often but don't always think about its complexity, broadness, and meanings.
It reads: "LOVE ISN'T LOVE UNTIL YOU GIVE IT AWAY!"
Easy to say, but how easy is it to do? As parents and families exploring and experiencing our LGBTQ+ worlds, the act of "love or loving" each other can include many feelings and challenges. So let's explore love and loving and being loved in more detail.
As Christians, we comfortably turn to the bible where the word "love" can be found over 1,400 times. Every book and many verses in each book contain the term "love." We find it has many meanings and many interpretations.
It can be "eros" or erotic, normally focusing on physical appearances and behaviors. Someone or something is "loved" because of how they look or touch you—an attractive outfit or a gentle warm caress.
Next is "phileo" or brotherly love, based on common interests or bonds. Maybe you "love" to hike together or attend concerts together. You all feel comfortable and happy to be together and enjoy an activity or food or great times together.
Finally, there is "agape" or unconditional love, times when you love someone or something for the sake of making the other person happy because you truly want the best for them and you have no intentions of receiving love back.
Let's return to the Bible and review the most detailed and thorough "description" of love that Paul shared with his Corinth church. He weaves many strands of eros, phileo and agape love—
If I speak human or angelic languages
but do not have love,
I am a sounding gong or a clanging cymbal.
If I have the gift of prophecy
and understand all mysteries
and all knowledge,
and if I have all faith
so that I can move mountains
but do not have love, I am nothing.
And if I donate all my goods to feed the poor,
and if I give my body in order to boast
but do not have love, I gain nothing.
As you review Paul's words, ask yourself if you have ever spoken or shared your understandings and knowledge—donated or supported meaningful activities for personal attention or gratification without love—then you have experienced what Paul was highlighting to his church members.
Then he summarizes "love" as he experienced Jesus' loving words and actions—he wrote these powerful and valuable words—
Love is patient, love is kind.
Love does not envy,
is not boastful, is not conceited,
does not act improperly,
is not selfish, is not provoked,
and does not keep a record of wrongs.
Love finds no joy in unrighteousness
but rejoices in the truth.
It bears all things, believes all things,
hopes all things, endures all things.
Love never ends.
How do you feel when you consider "love is patient, kind, does not act improperly, does not keep records of wrongs," instead "it rejoices in the truth, believes all things, hopes and endures all things," and finally "LOVE NEVER ENDS!"
As parents and families to our own LGBTQ+ family members, we need to remember Paul's statements about loving, understanding, and accepting. Yes, it can be difficult to be patient when we hear negative comments and feel harmful words about our loved ones; but Paul urges us to act properly and not judge our family members.
He urged his Corinthian friends to rejoice in the truth, which today also includes scientific and developing psychological knowledge about all of our genders and sexual behaviors. That may require being flexible in what you've been taught and believe. Ellen White wrote many years ago that "knowledge was God's tool to help us understand today's world"—a very meaningful statement in her time.
Yes, family love can help us bear up during difficult times, help us understand and share with each other as we learn and adjust our thoughts and feelings, help us enrich our beliefs and endure moments of stress and discomfort, and finally "TRUE LOVE NEVER ENDS."
So moms and dads, brothers and sisters, grandparents, aunts and uncles and other family and friends, do your best to love and accept like Paul shared many years ago. Sure, sometimes it's more difficult than others; sometimes the way forward looks dark and confusing. Carolyn and I have experienced many feelings and difficulties as we adjusted—accepted and loved our gay son Aric.
Looking back, we are so grateful that our pastor shared Jesus' love with us and Aric. Many of our church friends loved our son, and our Kinship families and friends community connected with us and journeyed beside us as we all discovered God's real world of feelings and acceptance.
Remember, Jesus never looked the other way, and neither should we. He gave us the gift of love and encouraged us to give it away to those around us—our own families—every member!
LOVE ISN'T LOVE UNTIL YOU SHARE IT AND GIVE IT AWAY!
— John & Carolyn Wilt, Families and Friends Coordinators
Seventh-day Adventist Kinship International

EUROPEAN KINSHIP MEETING 2022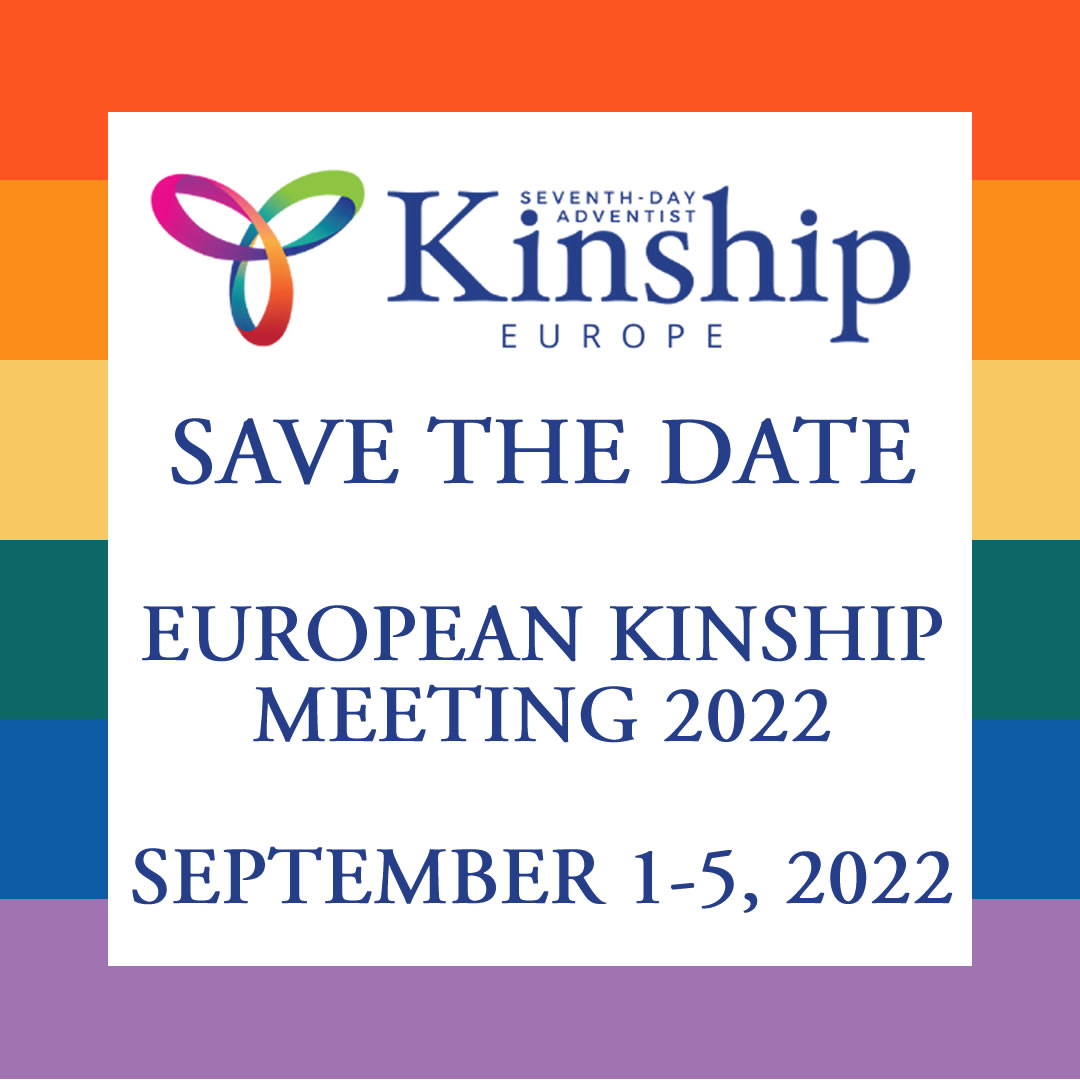 European Kinship Meeting for 2022 will be in the beautiful Lake Thun area of Switzerland from Thursday, September 1, 2022, to Monday, September 5, 2022. Most meetings will be in German with English translations provided.

NEW!

CHAPTER 25

OF JOURNEY
About
Journey
by Jerry McKay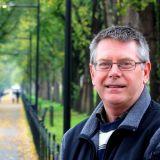 Most of what characterizes my life today—work, family, and faith—looks little like what I thought it would when I graduated from college in 1980.
Naturally, people want to know when and how I first became aware of my orienta­tion. Others are interested in my spiritual experience and how my faith and my orientation intersect and perhaps collide. Many questions revolve around my reparative therapy journey and how that impacted my belief in God and my relationship to the church.
I am often asked about the pivotal moment I decided to stop trying to change my orientation and the events that led up to that moment. Related to that decision is the question of short- and long-term consequences. I've been asked about where I see God in the whole journey—before counseling, during counseling, and since accepting my orientation.
And, finally, others want to know about my relationship, how it has evolved over the years, and the impact it has had on my life.
This is my story.

Next Chapter:
Chapter 25 - "Forbidden Colours"
Previous chapters:
Chapters 1-24

MONTHLY EVENTS FOR NOVEMBER
November 5

Kinship Worship
►Friday @
►8 PM ET (US)
►7 PM CT (US)
►6 PM MT (US)
►5 PM PT (US)

English

November

12
KinWomen Zoom Chat
►7:30 PM CDT (USA)


►

8:30 EDT (USA)


►

5:30 PM PDT

(USA)

English

November 21

Families & Friends Roundtable


►Sunday
►9:30 AM PT (GMT+8) (US)
►12:30 PM ET (US)

English
TIME CONVERSION CHART
ET(US)
CT(US)
MT(US)

PT(US)
ET(AU)

(

BOL/PR
/RD/CH)

(

BR/
ARG)
(COL/PE
/CDMX)
(

ES

P/FR
/GER)

(

NIC/CR
/PAN)

8 AM

7 AM

6 AM

5 AM

11 PM

8 AM

9 AM

7 AM

2 PM

6 AM

11 PM

10 PM

9 PM

8 PM

2

PM

11 PM

12

AM

10 PM

5

AM

9 PM

10 AM

9 AM

8 AM

7 AM

1 AM

10 AM

11 AM

9 AM

4 PM

9 AM

12 PM

11 AM

10 AM

9 AM

3 AM

12 PM

1 PM

11 AM

6 PM

11 AM

1:30 PM

12:30 PM

11:30 AM

10:30 AM

4:30 AM next day

1:30 PM

2:30 AM

12:30 PM

7:30 PM

12:30 PM

7

PM

6

PM

5

PM

4

PM

2

AM

11

AM

12

PM

10 AM

5

PM

10

AM

2 PM

1 PM

12 PM

11 AM

5 AM

2 PM

3 PM

1 PM

8 PM

1 PM

8:30 PM

7:30 PM

6:30 PM

5:30 PM

11:30 AM

8:30 PM

9:30 PM

7:30 PM

2:30 AM

7:30 PM

9 PM

8 PM

7 PM

6 PM

11 AM

9

PM

10

PM

8 PM

3

AM

9

PM

WEEKLY EVENTS

NOVEMBER
Kinship Brasil




This email address is being protected from spambots. You need JavaScript enabled to view it.

►Sextas-feiras às 20h


►Hora de São Paulo

Português

Kinschool Brasil
This email address is being protected from spambots. You need JavaScript enabled to view it.

►Sábado às 15h
►Hora de São Paulo

Português

Kinship Sabbath School


Join the private Facebook group
►Saturdays @
►10 AM PT US)
►12 PM CT (US)
►1 PM ET (US)
In Person &


English

Meditaciones Entre Nos




This email address is being protected from spambots. You need JavaScript enabled to view it.

►Saturdays @
►10:00 Hora
►Colômbia / Peru

Español

Sabbath School without Walls


Join the private Facebook group
►Saturdays @ 2 PM
►Australian EST

English
REGIONAL EVENTS FOR NOVEMBER
Kinship Europe Zoom Meeting
"Don't Worry Be Gay!"
Registration is required here...


►Sunday, November 7
►7 PM (London)
►8 PM (Berlin)

English

Maryland / DC Chapter
First Sabbath Lunch


This email address is being protected from spambots. You need JavaScript enabled to view it.

►Saturday

@


►12 PM ET (US)



English

Maryland / DC Chapter
Friday Night Vespers
This email address is being protected from spambots. You need JavaScript enabled to view it.

►3rd Friday of the Month
►7:30 PM ET (US)

English

Kinschool Brasil
This email address is being protected from spambots. You need JavaScript enabled to view it.

►Sábado às 15h
►Hora de São Paulo

Português

WATCH

REPLAYS

OF KINSHIP AWARENESS MONTH WEBINARS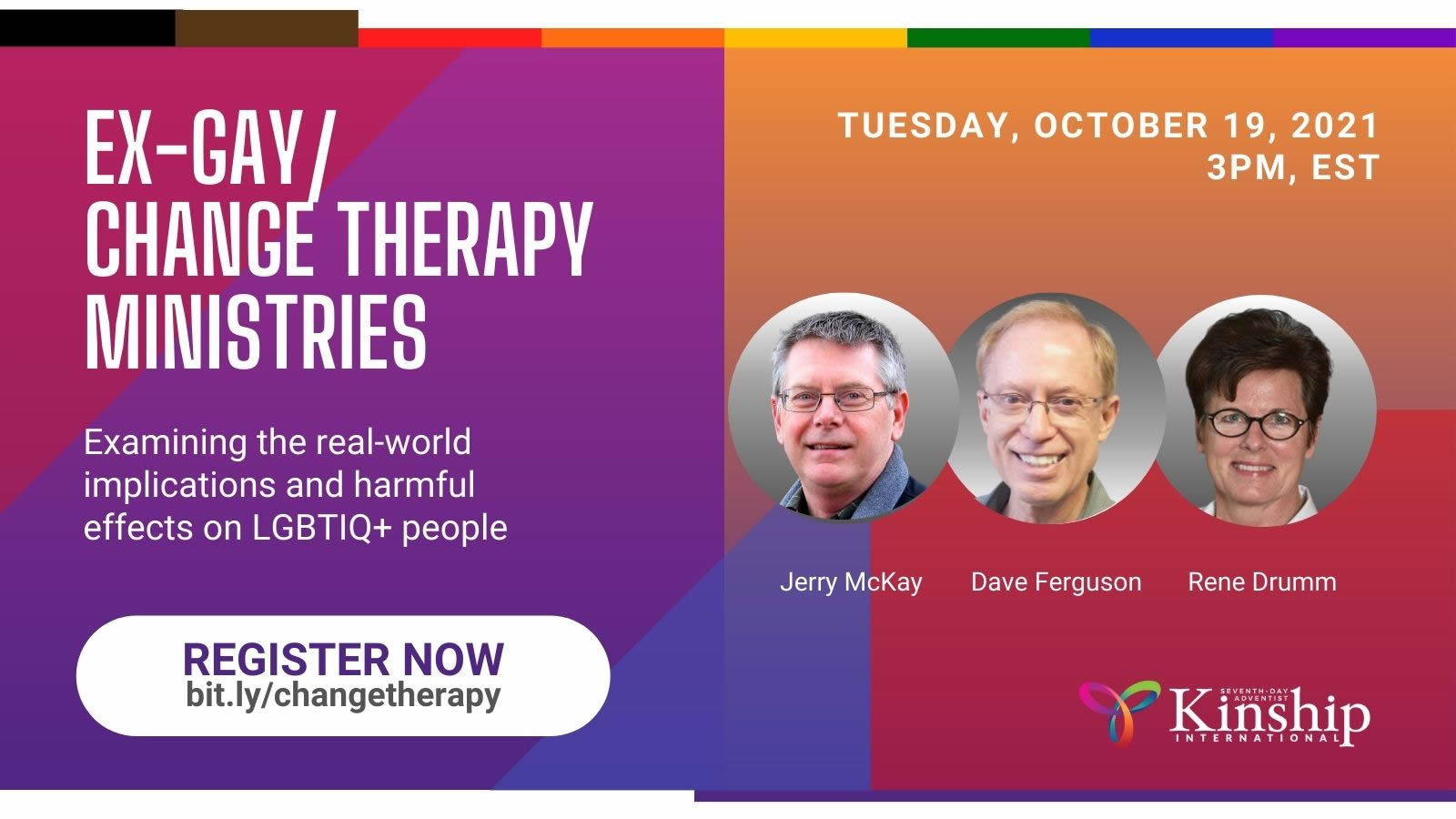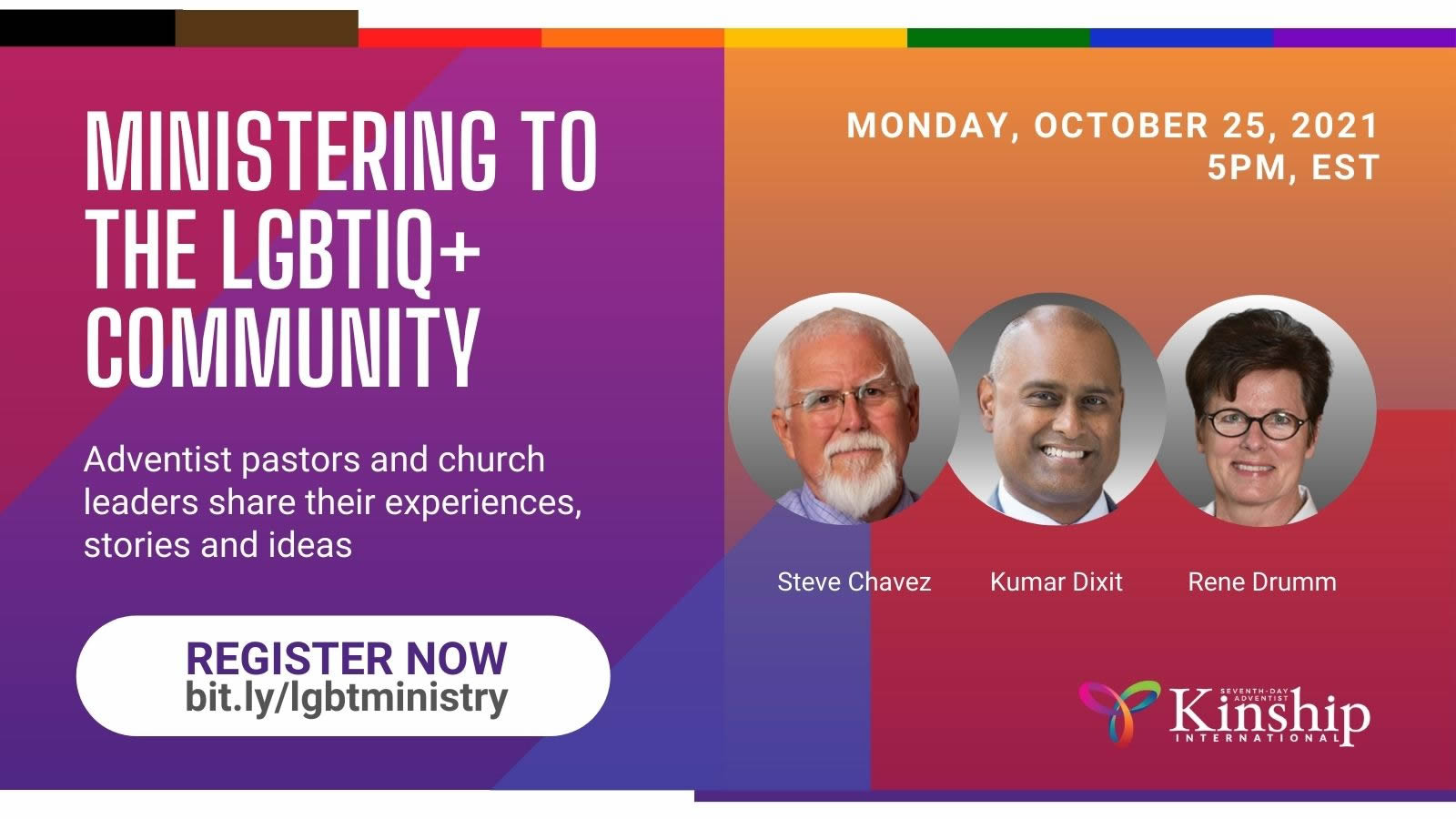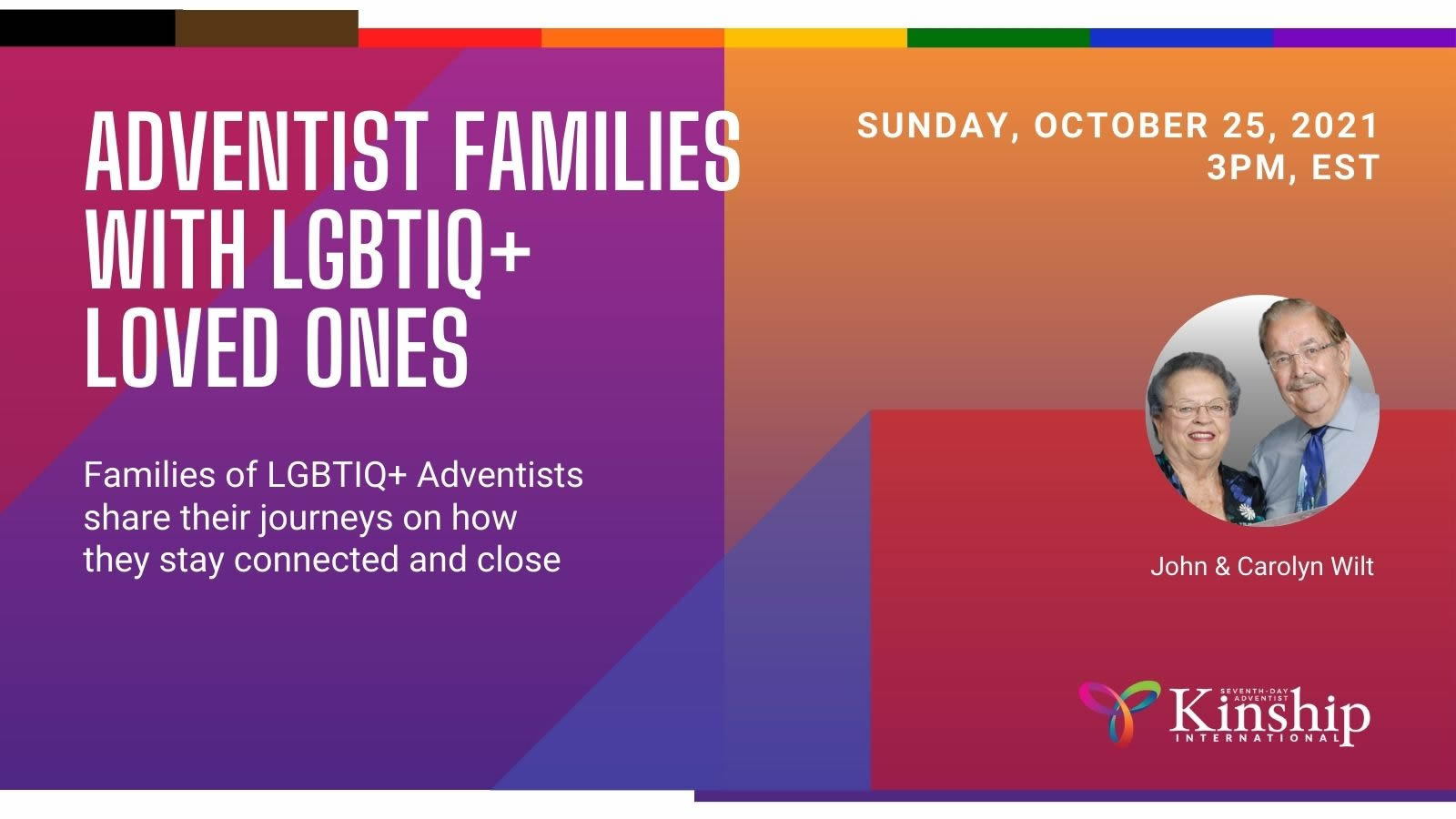 Watch the replays of the Webinars HERE.


CONNECTING VIA WHATSAPP
SDA Kinship continues to work to connect our members in communities where they feel most comfortable. We have both Facebook and WhatsApp groups for members to join.
There are many groups by location for chapters, regions, and countries. Groups based on languages such as Española, French, and Russian. There is also a Spiritual Group led by the Kinship Chaplain and a Women's Group for the women of Kinship.
If you have questions, please Send Me a message on WhatsApp to get connected, telling me who you are and what groups you are interested in connecting with. You can also send me a message on Facebook to be added to any of those groups.
— Floyd Poenitz, President
This email address is being protected from spambots. You need JavaScript enabled to view it.

DON'T FORGET TO USE AMAZON SMILE
AmazonSmile is now available as an app. A great way to support SDA Kinship at no cost to you and you can do all your shopping online from the app. You can find it in the App Store for IOS or Google Play for Android.
When making purchases on Amazon.com, remember, if you use smile.amazon.com, Amazon will donate 0.5% of the eligible purchase price to the non-profit that you select! As we provide support and representation within the LGBTIQ community, every penny counts!
When first visiting AmazonSmile, customers are prompted to select a charitable organization from almost one million eligible organizations. To browse or shop at AmazonSmile, customers must first select a charitable organization. Please select Seventh-Day Adventist Kinship International Inc.


Seventh-day Adventist Kinship, International, Inc.
P.O. Box 244, Orinda, CA 94563-0244 USA
Copyright 2021 All rights reserved.
| | | | |
| --- | --- | --- | --- |
| | | | This email address is being protected from spambots. You need JavaScript enabled to view it. |