1 minute reading time
(185 words)
Official Note of Condolences and Solidarity from SDA Kinship Brasil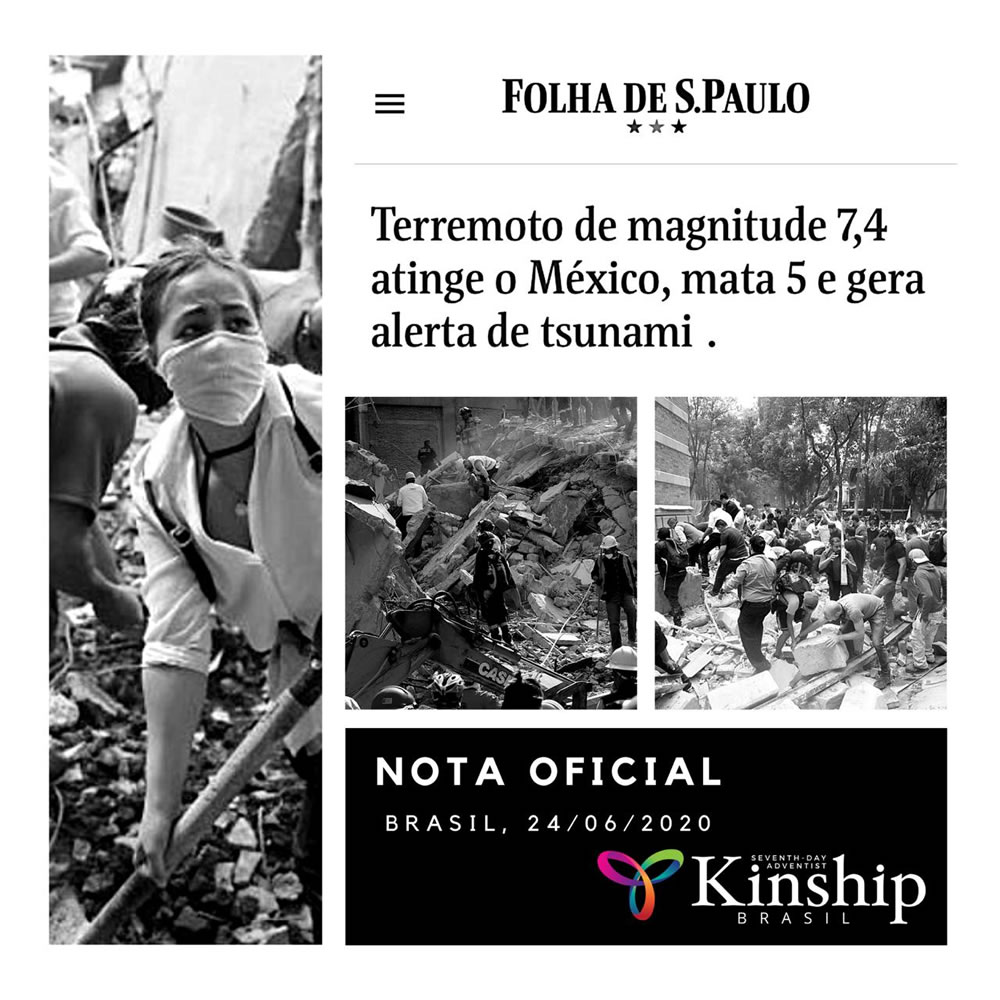 SDA Kinship Brasil became aware, with great regret, of the earthquake that hit the southern coast of Mexico on Tuesday (23), which caused the loss of life and significant material destruction.
At this moment the members of SDA Kinship Brasil, join the members of SDA Kinship International in prayers for the bereaved families and all those affected in this terrible event, especially to our brothers LGBTI + members of SDA Kinship Mexico and SDA Kinship Latin America.
It is not surprising that bad things happen in this sin-dominated world. Sometimes, however, we are surprised at the magnitude or how quickly things can happen.
And yet, nothing surprises God. When speaking to the disciples about the end times, Jesus said to them, "For nation will rise against nation, and kingdom against kingdom, and there will be famines, and pestilences, and earthquakes, in various places" (Matthew 24: 7, ARC).
SDA Kinship Brasil expresses its condolences and its solidarity to the victims' relatives, members of SDA Kinship Mexico, members of SDA Kinship Latin America, the people, and the Government of Mexico.
Brazil, June 24, 2020.
SDA KINSHIP BRASIL.
Stay Informed
When you subscribe to the blog, we will send you an e-mail when there are new updates on the site so you wouldn't miss them.