CHURCH RELATIONS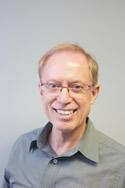 Dave Ferguson, Director of Church Relations
Kinship has a list of welcoming churches on our website.
But we know we need to constantly update that list. We'd appreciate your input as members about local Adventist churches in your area. Whether you are LGBTIQ, a family member, or a friend, we would love to have you share with us information about a congregation you attend. We realize not all churches are ready to accept LGBTIQ members at the same level.
We currently have three categories. However, those categories have needed clarification. While sticking with three categories, the new definitions would be:
• Safe Church: This church is a church that wants to make sure that any LGBTIQ member who attends a service will feel safe rather than made to feel uncomfortable by statements made from the pulpit or by members.
• Welcoming Church: This church wants to be sure that an LGBTIQ member who attends is made to feel welcome at the church and encouraged to continue to attend.
• Open Church: This church will be open to baptizing an LGBTIQ member and encourage them to be active in the church through various levels of leadership.
• My local church is not safe.
Please send us information about your church via email to Diese E-Mail-Adresse ist vor Spambots geschützt! Zur Anzeige muss JavaScript eingeschaltet sein. (include church name and full address, and pastor's name and email).
When we receive your list, we will contact the pastor to confirm his/her willingness to have the church listed on our website. They will be given a choice of having the church listed either on the public site or on the Members Only section of the website.
Thank you for helping us create a relevant website for all our members.