6 minutes reading time
(1191 words)
From the President's Desk-February 2015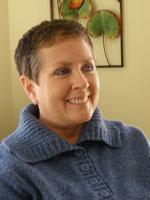 Last month I talked about some of the ways that Kinship has changed over the years since a small group of Adventist men began it in the late 1970s. In the early years, besides finding community with each other, these members desired a connection with the denomination. They invited clergy to our early Kampmeetings so that relationships could start to form. And I believe that those relationships were very important for the health and growth of the organization.
In the last few decades, there's been a lot of optimism that our community could build a bridge between Kinship and the Seventh-day Adventist Church. As the years keep ticking by, especially with the denomination's current leaders, I'm not as optimistic as I once was that we're much closer to having an honest and open relationship with our denomination.
At the same time, I've been inspired by the personal relationships that have formed between many supportive clergy and educators, family members, and Kinship members. I've gained friendships I probably never would have gained if Kinship hadn't reached out to the church decades ago. And I'm so grateful for these people as they've stood shoulder to shoulder with us in our journeys, not just with regard to the Adventist Church, but in our daily lives, too. They've called us friends, grown with us, and stood firm in showing the Church what true Christianity looks like.
So many things have changed since Kinship's early years, and sometimes growing pains can be quite uncomfortable. For nearly 15 years, we've been guided and encouraged by our wonderful Advisory Council, a group of Adventist clergy and educators that has given their time, energy, and wisdom to help us achieve the mission and organizational goals that we have wanted to attain. Because so many of our members have wanted to stay connected and involved with the Adventist Church, that has been one of our areas of labor. Yet as the climate within the Seventh-day Adventist denomination mimics the attitude of the GC president, we seem to be even further from the inside of our own church; we're still on the outside looking in.
Some of our members have walked out the door and never looked back. Sometimes I think I stay around to deny satisfaction to those who'd want me to leave; but there are also so many within the denomination who don't follow the current leadership's attitude about our community. Why should I listen to the GC president and ignore my own pastors or what I've learned about the God who loves me? This is my church, and I know my God's attitude about me doesn't resemble the current leadership's attitude about me at all. The more others do see us within the walls of the church, the more opportunities they have to get to know us and love us for who we are.
So this is part of the dynamic within Kinship today. There are those who wish to remain connected to Adventism, but there are just as many who wish to move beyond and away from it. Kinship has, year after year, attempted to be as much as possible to as many folks as possible. I've come to realize that we can't possibly be everything to everyone.
Back in 2006, Kinship officers started the hard work of creating a strategic plan for the organization. Ideally, a strategic plan should be revisited every 2-5 years depending on what the organization needs. So we've been long overdue for revisiting ours. So many things have changed, so our goals will naturally change as well. That's why, at our last board meeting in November, we began to reevaluate what Kinship has been, what we've accomplished, how the church context and needed resources have changed, and how we'd like to proceed in the years ahead.
The other evening, I was having a very low-energy evening, and perhaps my thoughts were not the most positive as I started to talk to Keisha about Kinship. Some new members have had the perception that Kinship is just for older members, but the reality is so far from that! The truth is: those of us who came into Kinship young and enthusiastic are the ones still active, still willing to donate our time and energy, because we see that if we stop contributing, Kinship may very well cease to exist.
Keisha explained to me that this dynamic has changed and it just isn't sustainable for many younger members. While people may still volunteer, for those with major school debt and without good work, and those who have lost long-held jobs, it's just not possible to offer up so much time, energy, or enthusiasm for free anymore. In order to live, eat, and keep a roof overhead, people need to be compensated for their work. But Kinship is still an all-volunteer organization, and it isn't bringing in as many people willing to give of their time and talents anymore. This means that current board members and other leaders are doing an enormous amount of work for an organization and cause that we love, but we aren't seeing newer members who're willing to continue this work.
It's one thing to get all kinds of emails from our members of things Kinship "should be" doing and quite another to have someone step up to lead in implementing and funding their ideas. As any leader knows, it's great to get fresh ideas, but it's even better to get the helping hands to turn those ideas into reality.
As we move forward with our new strategic planning for Kinship, perhaps it's time for all of us to reevaluate what's important for this community. Board members and regional leaders continually keep in mind what members ask for. Yet, even with no paid staff, many things cost money to build and maintain. It takes money, skills, and time to run quality events, publish educational resources, create and curate new videos, translate material, and sponsor key projects like Seventh-Gay Adventists, We Are Seventh-day Adventists, and Building Safe Places. About 70 Kinship members donate at any point during the year; that's an increase over what we've seen since 2008. But those 70 people are funding resources for the organization's 2,400 members worldwide. Member Services hears repeatedly that members want connection with each other, local events, and advocacy materials in their language—and how many times do those who take on the task of coordinating these activities get discouraged because no one shows up? When that's happened enough, we start hearing that "nothing ever happens" in most regions/chapters.
This can't be the future of Kinship. Can it?
The current board wants this community to thrive. We'd love for everyone to pitch in financially at whatever level they can, for everyone to attend the local functions that members organize for them, for everyone to spend time with others and experience the richness of Kampmeetings, and for everyone to offer some time and talents to give back to the hundreds of new members who discover Kinship for the first time each quarter and need our support in the same way that we once needed others.
The board can't make this happen. But if we work together, every one of us can.
Stay Informed
When you subscribe to the blog, we will send you an e-mail when there are new updates on the site so you wouldn't miss them.