3 minutes reading time
(637 words)
Happy International Transgender Day of Visibility!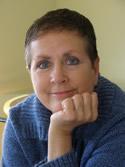 There has been a lot going on of late. On September 21, 2014, Keisha and I joined nearly 400,000 other folks in New York City for the People's Climate March. When we first decided to join a group in going up to add our voices to those demanding that our government take action on climate change, we had no idea the sheer numbers of people from across the U.S., Canada, and the world who would also be there trying to make a difference for the good of our planet! It was an incredible experience and one my feet surely won't forget any time soon!
Then the following Wednesday evening, we went into D.C. for a service organized by Many Voices, a coalition of Black churches and LGBT faith organizations that advocate for justice for LGBT people. The program, called Celebrating the Soul of Justice, was an amazing service with gospel singing, spoken word or slam poetry, and an inspiring message given by Bishop Yvette Flunder. I have wanted to hear Bishop Flunder for a number of years because she's an unapologetic disciple and proponent of the radically inclusive love of Christ. I was impressed with her message about the full dignity and worth of all God's children, especially because the message we receive from our church is mostly that God's LGBTI children should live in shame and unworthiness.
This last Saturday, we helped our local church during Highland Day, an annual town fair where a small town located near our church celebrates with merchant booths, food vendors, hay rides, prizes, and lots of family fun. New Hope Adventist church hosted a petting zoo, live music from our church band, blood pressure screenings and prayers, kids' crafts, face painting, games, and raffles! Participating in this event is the church's way of being a visible part of its community; it shows that New Hope isn't just in town for a one-day service, but we're also there to serve the community in any way it can. We had a fantastic day at the street festival and lots of fun helping the local kids with their crafts!
Keisha and I will be participating in an annual conference for survivors of cancer next weekend. We attended last year with a few hundred other survivors and supporters learning to make our lives healthier, happy, and whole while or after going through cancer treatment. Researchers, doctors, nurses, counselors, and artists offer different seminars including sessions on coping with anxiety, caregiving more effectively, building thriving lives, doing practices like yoga, and exploring spirituality. It's always good to feel cared for and cared about, so I'm grateful they offer this conference each year.
In just a few weeks, the Kinship board will meet for its last formal meeting of the year, and as president I'll be there. We'll be coming together to work on a new strategic plan for this organization as well as to orient the new board members just elected at Kampmeeting in July.
It's always a challenge to get all of Kinship's business done in just a few hours over a day or two, but all of the board members and leadership staff take time out to come together and move this organization forward. Each international board member and leader leads an active life of work, family, and perhaps church and other activities for pleasure, profit, or service. Yet, because we are also committed to our work for Kinship, we make the time needed to do projects and tasks that keep Kinship available and relevant for members. Updating our strategic plan is vital to the health and welfare of Kinship.
I ask for your positive thoughts and prayers over the next few weeks as we prepare for and travel to this meeting. Thank you for supporting Kinship.
Stay Informed
When you subscribe to the blog, we will send you an e-mail when there are new updates on the site so you wouldn't miss them.