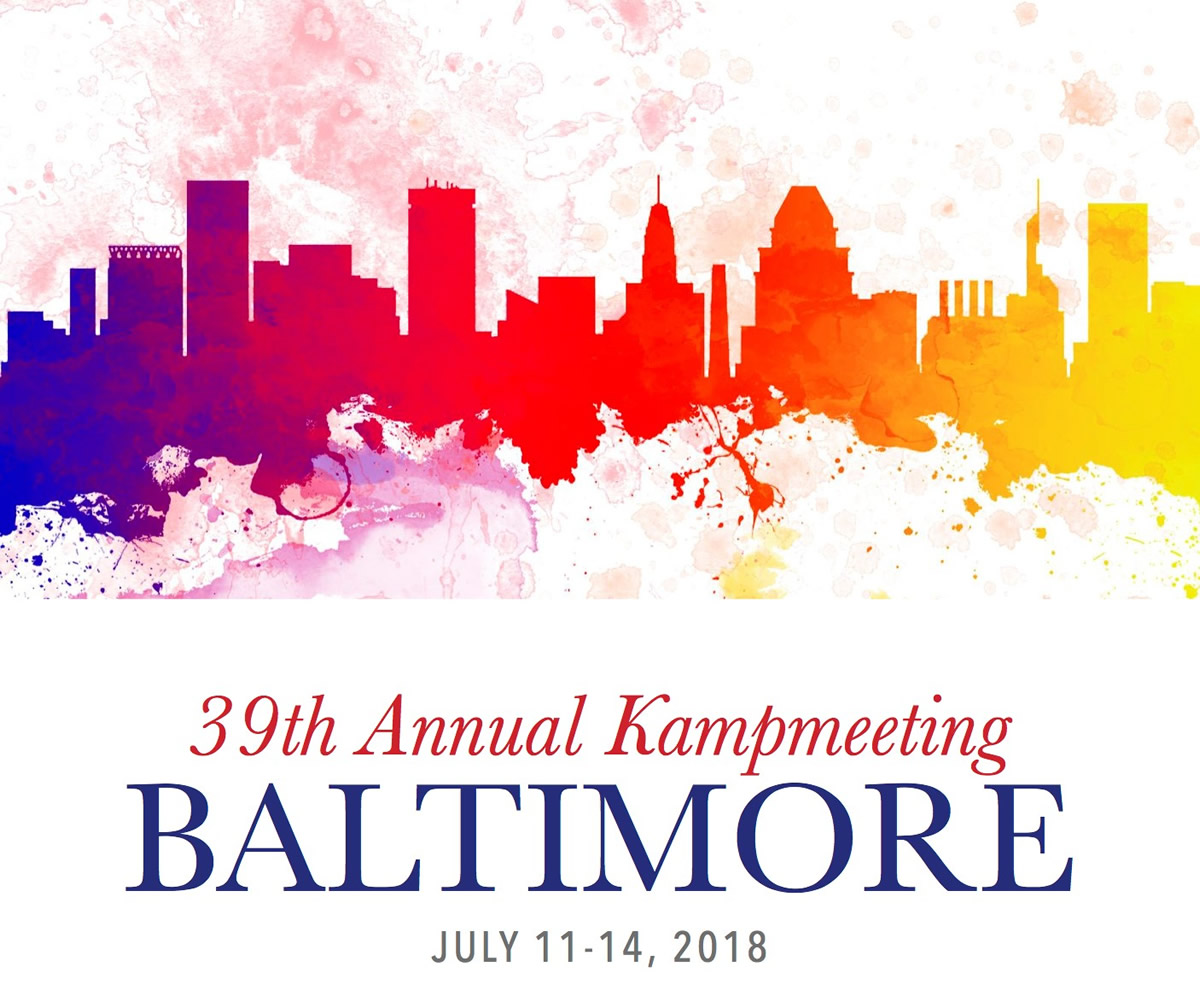 "Building for a Better Tomorrow!"


Kampmeeting is SDA Kinship's annual conference where we come together to renew friendships, make new friends, enjoy entertainment, renew our faith, and more.
This, our 39th Annual Kampmeeting takes place July 11-14, 2018, at the Homewood Suites at BWI in Baltimore, Maryland, United States and our Women & Children First Retreat is July 6-11.
Baltimore is a colorful, diverse city that is Maryland's largest city and economic hub, known for its beautiful harbor and quirky and distinct neighborhoods.
COST (NON-REFUNDABLE)
• Wednesday Night Opening Ceremony- $40, Thursday thru Saturday- $75 per day, Full Kampmeeting (Wednesday thru Saturday)- $220
WHAT IS AND IS NOT INCLUDED
•
Registration

includes

admittance to Kampmeeting sessions

• Registration fees

do not include

hotel accommodation

• Registration fees

do not include

meals unless where specified

• Full registration

includes

Friday evening dinner and lunch on Saturday

• Full registration

includes

official Kampmeeting T-shirt.

DISCOUNTS
• First-time Attendee (Full Kampmeeting) - $100
• Student Tickets (Full Kampmeeting) - $100. Must be currently enrolled undergraduate or graduate level. Verification required.
• Scholarships- For individuals experiencing financial challenges, we offer a limited number of scholarships to help make attending the conference more manageable and affordable. A partial or full scholarship covers Kampmeeting ticket only and does not include food, lodging, or transportation. Scholarship recipients may be required to volunteer for several hours during Kampmeeting.

CHILDREN
• Under 18 Free

•
Does not include hotel accommodations

ADDITIONAL INFORMATION
---