Virtual Kinship Kampmeeting
Virtual Kinship Kampmeeting 2021
Friday, July 9 / Saturday, July 10 and
Friday, July 23 / Saturday, July 24
"Love and Affirmed"
Speakers
Click on each image to read the bio...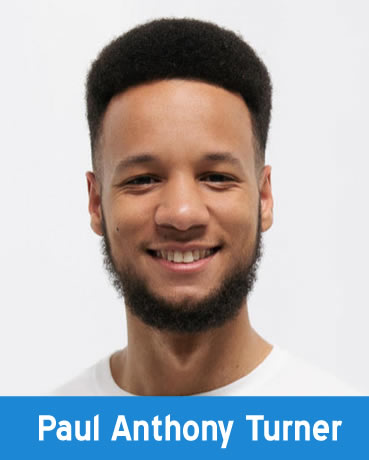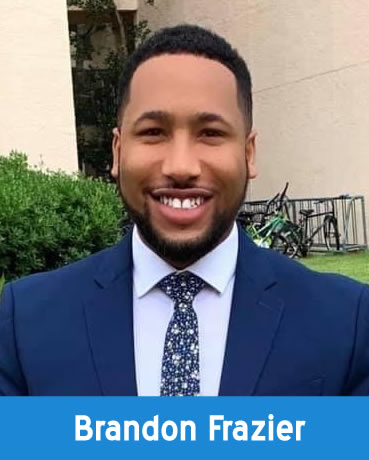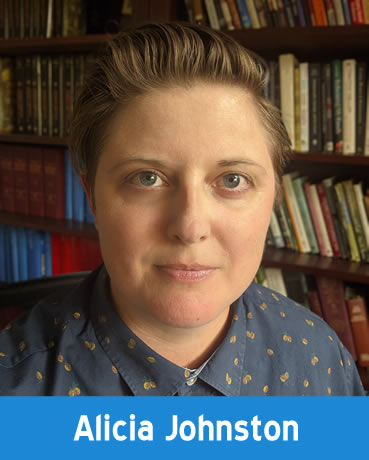 Friday, June 9 and June 23
8:00 PM (EDT/EST) - Welcome, Announcements, Song/Prayer
8:30 PM-9:30 PM (EDT/EST) - Pastor Paul Anthony Turner, Speaker
Saturday, June 10 and June 23
11:00 AM (EDT/EST) - Welcome, Announcements, Song/Prayer
11:30 AM - 12:30 PM (EDT/EST) - Reverend Brandon Brazier, Speaker
12:30 PM to 1:30 PM (EDT/EST) - Zoom Lunch & Get Together of Kinship
2:00 PM - (EDT/EST) - Welcome, Announcements, Song/Prayer
2:30-3:30 PM (EDT/EST) - Alicia Johnston, Speaker

Pastor Paul Anthony Turner
Born and raised in Louisville, Kentucky, I am a proud southerner (of a sort). I am a runner who has completed two marathons, and I just started my Ph.D. in philosophy at the University of Kentucky. My favorite pastime is being with my friends, as I am a huge social butterfly. As I am a celibate, gay Christian and pastor, I am passionate about LGBT+ inclusion in the church and opening people's minds to think in more nuanced ways about sexuality, and I am always willing and ready to nerd out about philosophy or theology.
Reverend Brandon Brazier
A native of Myrtle Beach, South Carolina, Pastor Brandon Frazier has served diligently in the ministry since childhood. He accepted Christ at the age of 6 and surrendered to the call of God at the age of 14. His work extends into higher education where he is a campus spiritual advisor for Coastal Carolina University for the Coastal Inspirational Ambassadors. Pastor B is very active in the community serving several organizations such as The Alliance for Full Acceptance, Grand Strand Pride, Boys & Girls Club, Kiwanis, A Father's Place, etc. He has been privileged to use his gift throughout his professional and ministerial career, mentoring people to maximize their potential.
In 2018, God gave him the vision to begin a ministry and from that vision, the ONE Community Fellowship was formed. Since its inception ONE has hosted several conferences and has now grown into One Reach Ministries. He has a passion for ministering to young people, guiding this generation to love greater and experience God more. An effective communicator of God's Word, Pastor B uses his practical and dynamic teaching style to help people apply the timeless truths of Scripture to their everyday lives. One of his favorite scriptures is Philippians 4:13 "I can do all things through Christ who strengthens me." His Motto is: Go get the best... Never settle for less... Let God do the rest!
Alicia Johnston
Alicia is a former pastor in the Seventh-day Adventist church. She holds a Mdiv from the Seventh-day Adventist Theological Seminary as well as an MA in Clinical Psychology. In 2017 she came out as LGBTQ affirming and as bisexual in a viral video that resulted in her forced resignation. Her story was featured in several news outlets such as NBC and Religion News. In addition to the podcast and blogging on affirming theology, she has also been working on a book explaining affirming theology in the unique language and theology of Seventh-day Adventists. Her passion is helping Christians see why they can affirm same-sex marriage and support gender transition. She lives in Phoenix, AZ with her wife and their adorable dogs Prescott and Mingus. She enjoys flirting with her wife, camping, hiking, and playing with her niece and nephew.