KINSHIP ELECTIONS 2020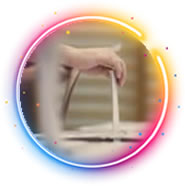 We are still accepting nominations for the Board of Directors positions listed below. However, we are looking to close nominations by May 15, so you have only a few days to get your name in! Although we have some candidates already, we are still looking for additional members who are talented, creative, and passionate about supporting your SDA Kinship community.
The following positions are open for election this year:
Vice-president

Treasurer

Director of Youth Interests (under age 30)

Director of Communications
If you want to know the Position Description for any or all of the above, please go to https://www.sdakinship.org/kinshipneedsyou.
If you have any interest in running for one of these positions, or if you know of another Kinship member who does, please send an email to Cette adresse e-mail est protégée contre les robots spammeurs. Vous devez activer le JavaScript pour la visualiser..
We're looking forward to hearing from YOU!
Nominating Committee 2020