CHURCH RELATIONS UPDATE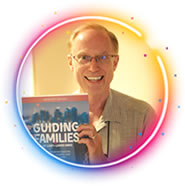 When Seventh-day Adventist Kinship was founded more than 40 years ago, we could never have imagined the progress recently realized by the LGBTQI community. We are still seeing advances in cultural, legal, and personal acceptance in most societies.
Sadly and ironically, religious prejudice and intolerance is one of the last barriers we have to overcome. We are happy to report that the Kinship Advisory Council, made up of friends and allies throughout North America, is working to increase the awareness of Adventist members and congregations about the dignity and equality owed to all members of the LBGTQI community and their families. The Advisory includes pastors, professors, administrators, and lay members and is committed to making equality in the Adventist Church a reality. It has now been meeting annually for the last twenty years. The most recent meeting has sent recommendations to the Kinship Board for ways to engage the denomination in the coming year, along with a report of how members of the Advisory have been involved in supporting Kinship during the past year. Members of the Advisory were given a copy of the book, Unclobber, by Colby Martin.
We see local churches and communities as having the greatest potential for improving the perception of Kinship among the Adventist population. Some local congregations have been consciously working toward inclusion and acceptance for people of all ethnicities, educational backgrounds, sexual orientations, and religious traditions. Visit AdventistChurchWelcomingStatements.org to see if there is a welcoming congregation near you. If not, perhaps you can work with someone to help turn your church into a place where all are welcome.
The Advisory is committed to making the church more inclusive. The Advisory is here to join us on our journey.
Dave Ferguson
Director of Church Relations, SDA Kinship