Thanksgiving
Get-together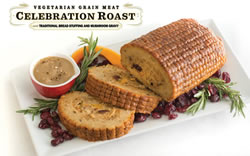 November is upon us. Many folk on this list are not from the region and do not have any family here, or they have family that may not accept them because they are queer. Please let me know if you are interested in figuring something out for Thanksgiving. Please don't be alone. Get connected!
We can celebrate at a local restaurant. East Indian? With time to plan, we can find a vegetarian restaurant if that is preferred. If you are traveling from the hinterlands of this great state of Oregon, Washington, or California, we have guest rooms available; just email me for availability.
If we have a large group, let's all plan on eating out with some down-home comfort food here in Portland. We can make a day of it or a long weekend. Let's get connected, heal one another from some of the harm religion has caused some of us, and get out there and embrace the universe together.
Sean, Portland Chapter Leader
region7_portland@sdakinship.org