3 minutes reading time
(615 words)
MESSAGE FROM THE PRESIDENT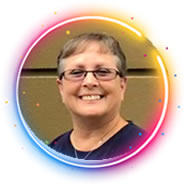 In July, SDA Kinship held its 40th annual Kinship Kampmeeting. It's always a fantastic time to meet new folks, visit with those we see just this one time a year, and if we are lucky, reconnect with those who've not attended in many years too. I started thinking about what it is that keeps folks coming back each year and staying active in Kinship. What makes our members drift away or even leave under less than favorable circumstances?
I came into Kinship at a time when I was coming to terms with my sexuality and my spirituality. I accepted my orientation as well as the fact that I was loved by God just as I am. And I have stayed active in this community ever since.
But that's not everyone's experience.
Some people who come into Kinship come to feel that their orientation and their spirituality cannot be reconciled. They attempt to change who they are and sometimes turn away from this community. Kinship does not believe or promote the idea that to be LGBTIQ is a sin or inferior to being heterosexual, which means that people who believe that it is a sin or inferior will eventually find this isn't the best community for them.
Still others have come into Kinship, gotten what they needed at that time in their lives, and then drifted away to other supportive communities, more affirming churches, or just keeping up with the rest of their lives.
Over the years I've heard folks say that it would be an amazing thing if there was no further need for Kinship because our community is valued as much as any other community. But as long as there are Adventists being kicked out of their homes by their families, or out of their churches or Adventist schools for being LGBTIQ, or taught that their orientation is a sin or inferior, there will always be a need for Kinship.
Kinship is a huge umbrella that supports and shelters the diversity of our members. Whether we are LGBTIQ or not, Adventist or not, family members or allies, this umbrella covers us all. We don't always agree on how we should carry out our mission, but we do share a mission. Keeping Kinship a supportive space is a top priority for our leadership team around the world, and we hope that everyone who can't support Kinship's mission can find other communities whose missions they want to help.
One of the most memorable times during Kampmeeting is when we share our "stories." This time reminds us that we aren't alone and that even when the details of our experiences are different, others have very likely been in similar situations and have come out the other side. As long as our stories need to be told, our voices need to be heard, Kinship will be here. New members join this community every day. If Kinship has been there for you in some way, I encourage you to give back to others coming into Kinship after you.
We always need your support, whether time, talents, ideas, suggestions, or money. If you have gifts to offer Kinship, please contact us at This email address is being protected from spambots. You need JavaScript enabled to view it. so we can connect you with the best team for you. Thank you for being part of this community!
Yolanda Elliott
President
SDA Kinship International
Stay Informed
When you subscribe to the blog, we will send you an e-mail when there are new updates on the site so you wouldn't miss them.